Coupons
Event Calendar
Choose a Region
Find Somewhere to Stay
Find Somewhere to go
Find Out What's On
Find Things To do
Port Stanley Festival Theatre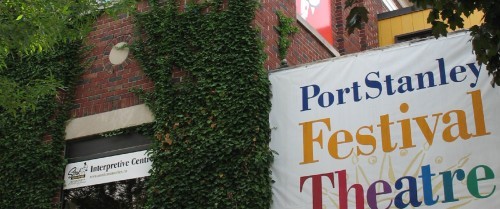 Southwestern Ontario
6-302 Bridge Street
,
Port Stanley
,
Ontario
,
N5L 1C3
519-782-4353

www.portstanleytheatre.ca
Description
Summer theatre housed in the former Port Stanley Town Hall which highlights Canadian works in drama, comedy & musical-comedy & more. May 23-Sept 2/17. Subscribe & Save: Enjoy theatre all summer long with a Season Subscription. Fall /Winter concerts too!

Enjoy the following 2017 summer subscription package (individual matinee and evening tickets also available!):

"Oh Canada, We Sing For Thee" starring Leisa Way May 23 to June 3 The incomparable Leisa Way and her band pay tribute to Canada's 150th birthday! A celebration of Canadian talent, with music from Stan Rogers to Anne Murray, from Gordon Lightfoot to BTO, and the Guess Who. This show brings a non-stop parade of hits to the Port Stanley Festival stage.

"On a First Name Basis" By Norm Foster, June 7 to July 1 David Kilbride has 12 successful spy novels and three failed marriages to his credit, he also has a housekeeper who's had 28 years of watching from the sidelines! What happens when employer and employee sit down and become acquainted on a first name basis?

"Buying the Moose" By Michael G. Wilmot, from July 5 to July 22 Rob and Betty, and Greg and Cheryl have been friends forever, but then something happens that changes everything. Or does it? Tube tops and inflatable dolls, car chases and ice cream, tattoos and true love … life just gets complicated sometimes. A delightful romantic comedy!

"Five Alarm" By Kristen Da Silva, from July 27 - August 13 Ava Rose has tried (and failed) to win the Wayne Rose Memorial Chili Cook Off for 16 years, but this year it's going to be different! With an iron will, an assistant who knows nothing, and a five-time champion as her bitter rival, Ava Rose strives for triumph in this zany comedy as sweet as it is spicy.

"Midnight Madness" By Dave Carley, August 17 to September 3 Bloom's Furniture is closing its doors for the last time, but first? Midnight Madness! A chance meeting between old high school friends triggers romance amongst the water beds.
Hours of Operation : Box Office: Tuesday-Friday 10:00-4:00 PM
Wheelchair Accessible : Yes