Coupons
Event Calendar
Choose a Region
Find Somewhere to Stay
Find Somewhere to go
Find Out What's On
Find Things To do
Rails End Gallery & Arts Centre & Events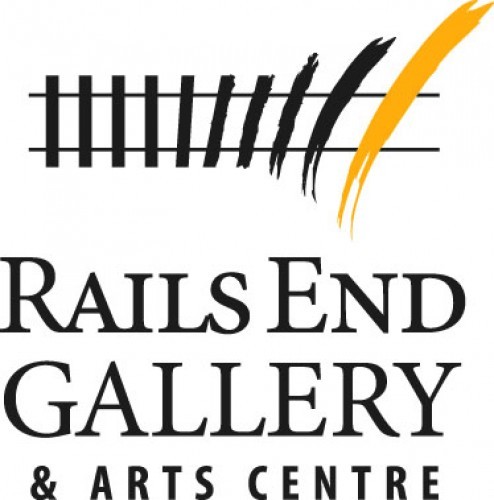 Central Ontario
23 York Street, P.O. Box 912
,
Haliburton
,
Ontario
,
K0M 1S0
705-457-2330

www.railsendgallery.com
Description
Contemporary art by regional & local artists in Haliburton's historic rail station. Also, join us for special events such as readings, musical performances & social gatherings, as well as the Annual Haliburton Art and Craft Festival July 21-23, 2017 featuring 125 artists and artisans in Head Lake Park and Haliburton DrumFest Aug 19 - Sept 2 (Free concert Sept 2) Main Gallery admission is by donation. Membership support is welcomed.

Our delightful Boutique, located in the former station's "ticket room" is open year round for one of a kind gifts, hand crafted items, local art, greeting cards and postcards too!


Haliburton Art and Craft Festival - July 21-23, 2017 - Featuring 125 artists & artisans from around Ontario, plus a few from outside, this is one of Haliburton County's signature events! Fresh, innovative, eclectic – in Head Lake Park next to Rails End Gallery.

2017 SUMMER EVENTS
Art Exhibition
Sacred Woods
April 1 - May 21
Works by Leanne Baird and Gaia Orion

Art Exhibition
Little Boshkung (Lake of many echoes)
June 24 – August 19
Short film installation and paintings by Andrew Lennox, with score by Teo Milea.


Rails End Gallery Trash N Treasures
Saturday June 17
8 am – 2 pm
A giant community yard sale in support of community arts programming at our public art gallery; vintage goods, antiques, garage sale finds, collectibles, community groups, tools, memorabilia, ephemera, costume jewellery, glassware and so much more!
FREE

Rails End Gallery Butter Tart Contest
Saturday June 17 during Trash N Treasures
Who will it be this year? Bakers vie for top honours, tart connoisseurs line up for the high noon sell off!

Halibana Drum Fest
August 20 – Sept 2
A two week program of drumming, creative activities and performances for all and on September 2 a Costumed Procession with GIANT drum circle in Head Lake Park.
Hours of Operation : SUMMER Tuesday 11-6 Wednesday 11 -6 Thurs 11 - 5 Fri 11 - 5 Sat 10 - 4 Sun 12-4 WINTER Wed - Sat 11 - 5 Sun 12 - 3
Wheelchair Accessible : Yes