Coupons
Event Calendar
Choose a Region
Find Somewhere to Stay
Find Somewhere to go
Find Out What's On
Find Things To do
Summerfolk Music & Crafts Festival - Aug. 18-20, 2017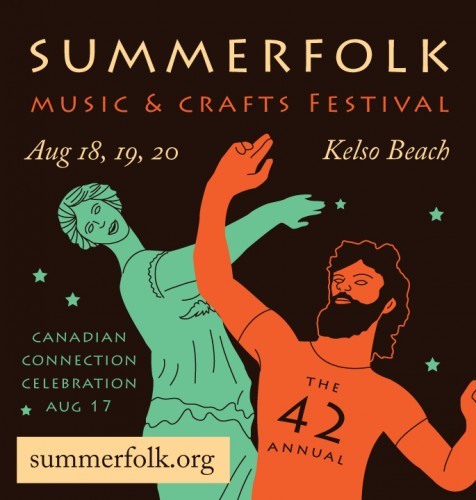 Southwestern Ontario
Kelso Beach 2nd Ave W
,
Owen Sound
,
Ontario
,
519-371-2995

www.summerfolk.org
Description
Summerfolk42 and the GBFS will present the Canadian Connection Celebration, taking place at Kelso Beach Park on Thursday, August 17th, 2017, featuring musicians such as Buffy Sainte-Marie, Chippewa Travellers and The Jerry Cans.

The evening celebrates and explores Ontario's proud heritage by bringing together Summerfolk, the local indigenous communities and the general public to participate in a new event, part of the annual 42nd Summerfolk Music & Crafts Festival; a Thursday night event, August 17th, 2017. The communities will be empowered to share their artistic expressions, culture and community pride.

· A limited number of tickets will be sold to the general public.
($15.00 each on-line www.summerfolk.org or through the GBFS office)
· Gates open @ 6:30pm / Opening Ceremony @7:00pm
· The event will be a family-oriented, non- alcoholic event.

August 18, 19 & 20 will be the continuation of the annual Summerfolk Festival.

As always, there will be plenty to keep family and friends motivated inspired and involved by the festivities throughout the weekend.

Participatory workshops, jam sessions and a children's area, including a splash pad, waterfront and a Sunday afternoon parade.

A one-of-a-kind Artisan Village and an international food court are just a few of the items that assist in transporting you and yours to an exceptional place full of art, music and culture ... found just on the other side of the gate.

Come join us and experience the wonders of the Summerfolk and all it has to offer. We would be thrilled to have you join us at the festival and as one of the Summerfolk family.

We look forward to seeing you there!!
Hours of Operation :
Wheelchair Accessible : Yes