Things to Do in Eastern Ontario
Coupons
Event Calendar
Choose a Region
Find Somewhere to Stay
Find Somewhere to go
Find Out What's On
Find Things To do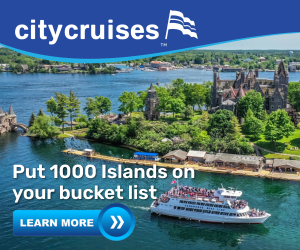 Things to Do in Eastern Ontario
Looking for a great place to visit? There are so many things to do in Eastern Ontario, you should put it near the top of your list!

Eastern Ontario has a diverse ancestry including United Empire Loyalists, French Canadian, Irish & Scottish, so if you are a history buff, there are museums, historic sites and other heritage and pioneer locations galore. Visit the National Air Force Museum and pay tribute or wander around one of the national historic fortifications like Fort Henry or Fort William. The history even extends to the accommodations, with lots of gorgeous, quaint hotels and inns housed in historic buildings.

Once you've soaked up the past, how about burning off some steam on the water? As home to the 1000 Islands and hundreds of freshwater lakes, canals, rivers, bays and sandy beaches, this is an incredible area to canoe, kayak, freshwater scuba dive, swim or take a scenic boat cruise to view the sites. It has some amazing caves too! It is also the location of some of the best
whitewater rafting anywhere, with trips ranging from family style lazy rivers to rip-roaring, Olympic calibre, heart pounding rapids. Get wet and then head to the beach to relax and dry off!

People always talk about the Niagara Region when they discuss great Ontario wines, but the Eastern Ontario area has developed a wine region that can compete with any. Prince Edward County is the centre of it and has over 35 different wineries with award-winning VQA wines of several varietals. From craft/artisanal, family owned and solar powered wineries to large, state of the art wineries playing on the international scene, you can spend days touring, tasting and buying wines that Ontario can be proud of! Top off your tasting with a wonderful meal as many of the wineries have outstanding restaurants too.

Don't forget about checking the event calendar as you're planning your visit. The area has a great range...from an outdoor Shakespeare Festival, to Canada's oldest annual heritage fair to vintage cars and mining and even puppets!

So put Eastern Ontario on your list, and then move it to the top, for a great trip with so many things to do.
Click on the categories below for loads of summer fun listings in Eastern Ontario!
What towns and cities are included in the Eastern Ontario?
Array