FOOD JUST TASTES BETTER WHEN IT'S MADE LOCAL
By admin Friday, August 28, 2020
---
One thing that Ontario is abundant with is farmers markets. With such a unique diversity of crops in Ontario, from strawberries to honey, we are lucky to have our local farmers showcase their delicious goods throughout the week in every region in Ontario. Whether you live in an urban environment or a rural one, there are many options to meet the farmers and buy directly from the producers. Because the meat/fish and produce have usually travelled less distance they are much fresher and tastier. Plus forming this connection with the food we eat and supporting local producers establishes a healthy and positive relationship with our community and our bodies! Although many markets are outside don't forget your mask as it is mandatory at most outdoor markets as well.
GTA/Niagara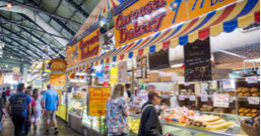 Evergreen Brick Works in Toronto is not only a great place to enjoy a bike ride and winter skating but it is also the city's largest farmers market. Every Saturday Discover local artisian goods from chocolate, honey, pickles and pastries. You can also currently order online from over 20 vendors for curbside pickup. St. Lawrence Market is a city landmark in Toronto and being over 2 centuries old, it is full of character. Although the farmers market is only on Saturdays, from Tuesday-Saturday you can shop from over 200 vendors selling everything from local mustard, lobster and artisanal bread. Lastly although still closed due to COVID, The Stop's Farmers' Market in the historic Artscape Wychwood Barns it's worth a mention as it's a fantastic farmers market with a large selection of local, sustainable, organic, and artisanal products. They also host live music for a festive Saturday afternoon of marketing. Welland Farmers Market is the largest market in Niagara. Open Saturdays 6am-12pm, year-round, this is a great place to pick up some produce, meat, cheese and fresh bread for a picnic to go with the wonderful wines of the region.
Ottawa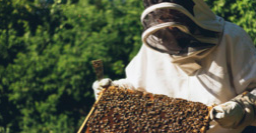 Ottawa's Byward Market is Canada's largest outdoor market & is Ottawa's #1 attraction & destination for shopping, dining, arts, & entertainment. It is home to both a local farmers' market and artisans stands and is open every day from 9-5.  For local 100% Pure All-Natural Honey, Gees Bees Honey Company is worth a visit to meet the bees that make your honey and score some of their delicious honey with flavours like blueberry and raspberry.  Recently re-opened, Ottawa Farmers Market is a producer-run organization that features over 150 vendors from within an area of 100 kms from Ottawa which guarantees the freshest local products.  Choose between their four locations all open on different days of the week.
SW/ Northern Ontario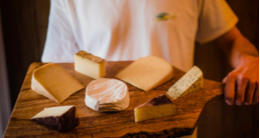 Cambridge Farmers' Market is one of the oldest markets in the country and has maintained its reputation as a true Farmers' Market. There are vendors who sell fresh meats, fresh baked goods, cheese , cold cuts and sausage, European breads, baked goods, fresh poultry, maple syrup and honey, farm fresh eggs, ethnic foods, as well as home-made crafts and one of a kind items. All of the vendors come from within a 100 km. radius of the Market. Covent Garden Market in London is an indoor Farmers Market featuring a skating rink in the winter and lots of opportunities to  meet vendors who grow it, raise it, bake it or make it! Clovermead Adventure Farm has a whole bunch of bee-themed Adventure Farm activities including bee train rides but also has Beekeeper tours, Ontario's largest glass bee display hive & more.  If you are looking for vegetables Joesephines Vegetables in Sudbury has over 65 Vegetables grown on location and St. Jacobs Farmers' Market, Canada's largest year-round market has all the usual stuff, plus farmyard animals for kids & buskers for everyone! Lastly Gunn's Hill is a 3rd generation dairy farm where you can learn about dairy farming and cheese making and sample delicious varieties of hand crafted artisan cheeses.
Central/Eastern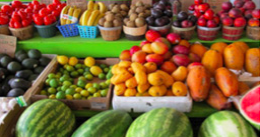 400 market, a highway 400 landmark is open year round Saturday & Sunday and is the perfect pit stop on the way up to the cottage to grab some fresh pie or steaks for the BBQ.  Plus, it also features Ontario's largest indoor flea market! In Cookstown check out what all the buzz is about at Dickey Bee Honey who offers tours, tastings & workshops plus a museum and store.  In Eastern Ontario The oldest cheese company in Prince Edward County, Black River Cheese Company's has a wide selection classic naturally aged cheddars, flavoured cheeses, curd, and dairy products. They also have a year-round ice-cream bar!  Another goodie for you cheese lovers is St-Albert Cheese Cooperative.  This is a gourmet attraction of Eastern Ontario and a great pit stop on your way to Ottawa or Montreal.  This is basically poutine heaven! In Kingston, the Memorial Centre Farmers' Market year-round market is another great option to meet the farmers who grow the food and all products are produced within 100km of Kingston.
Have fun exploring all the wonderful markets in Ontario! For a complete list check out our markets category https://www.summerfunguide.ca/fun-farms-u-pick-markets.html.
Natalie & Phil