Ontario Wineries are World Class!
By admin Thursday, August 22, 2019
---
Lots of people know about wineries in Niagara; some people know about wineries in Prince Edward County; almost no one knows that there are now wineries in all 7 of Ontario's regions, including Northern Ontario and even the GTA! Johann Schiller, a German soldier serving in Quebec, brought wine to Ontario in 1811 and since then, Ontario has been developing the grape and winning awards for its wines around the world. The majority of the Ontario growing region lies between the 52 & 41 parallel which is the same approximate latitude as Bordeaux, France and Napa, California.
Niagara Region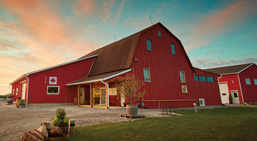 The Niagara region is the backbone of Ontario wines with >88 wineries in the Niagara Escarpment, Twenty Valley, and Niagara on the Lake areas. The wineries range from large ones like Inniskillin which won an international award in 1991 for its Icewine and put Niagara on the map to small artisanal wineries, some of which only sell their wines in-house. Most have tasting rooms, each of which is unique and many also have excellent small restaurants or cafes with outstanding food to complement the wines. You can even find organic wines in Niagara. And don't forget that NOTL has the wonderful Shaw Festival and is also close to Niagara Falls and all you find there.
Eastern Ontario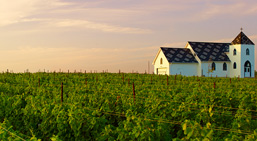 Prince Edward County is Ontario's fastest growing wine region with almost 40 different winemakers, each with something that makes them different. The limestone-rich soils have a natural minerality that comes through in the wines and the lake effect moderates temperatures which concentrates flavours. Worth a visit because the wines are really unique and the PEC area has become really cool lately, with boutique hotels, lots of arts events and other things to do.
SW Ontario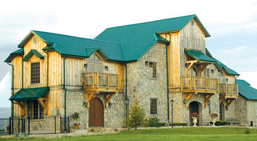 The Lake Erie North Shore and Pelee Island (with 11) are Canada's southernmost regions and the strong summer heat & moderating lake breezes there combine to produce full-bodied wines. Lake Erie is also the home of Ontario's first commercial winery. SW Ontario has gardens & bike trails, stunning beaches, loads of festivals, and a bird sanctuary, so once you are visiting, plan to take some extra time to explore.
Emerging Regions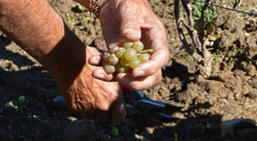 As we said in the intro, every single region in Ontario now has wineries so while there are larger concentrations in the 3 regions highlighted above, you aren't out of luck if you're going elsewhere. There are emerging wine regions across the province. Toronto region now has a few wineries, Norfolk County is developing some of its own and the Georgian Bay area's wineries are also worth a visit. Going to Ottawa? You can taste wines at 2 wineries there. Even Northern Ontario has the Boreal Winery, which makes a unique cold climate wine from the haskap berry, among others.
We are lucky to have so many world class wineries right here at home.  Have fun exploring one near you.  Cheers!