Coupons
Event Calendar
Choose a Region
Find Somewhere to Stay
Find Somewhere to go
Find Out What's On
Find Things To do
Donkey Sanctuary of Canada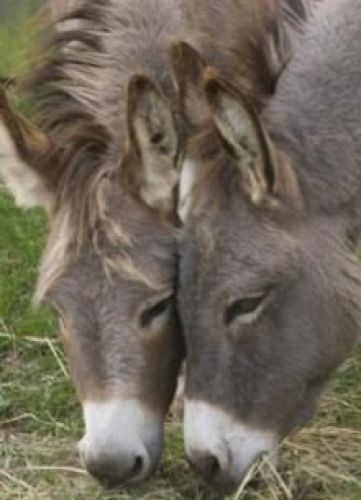 Description
Spend a day at the beautiful Donkey Sanctuary Farm! Meet and interact with these gentle equines, hike the woodland trails, enjoy a picnic by the pond. Donations accepted to help care for 90+ donkeys who were abused, abandoned, or needed a new home.

What can you do when you get here?
1. Meet the donkeys in their world (prepare to fall in love)
2. Brush a donkey and discover the wonder of connecting with one of these marvelous animals.
3. Attend one of our Donkey Talks - scheduled on Open Days at 11:00 and 1:00 - and learn about this 'forgotten equine', their calm, sweet natures, and how much they have served humankind all over the world.
4.Sponsor a donkey for yourself or a friend. For $75 you receive pics and info and give a gift that truly matters.
5.Shop in our Long Ears Boutique - donkey jewelry, toys, books, pottery, and more.

Check out the website for special events (including a 5k trail run or walk) and Donkey Day dates. Find us on Facebook, YouTube, Twitter, and Instagram.
Hours of Operation : We will be open from May 1 to October 31, every Wednesday and Sunday, from 10 am - 4 pm (including statutory holidays which fall on Wednesdays or Sundays).
Customer Reviews: 0
Wheelchair Accessible : Yes