Coupons
Event Calendar
Choose a Region
Find Somewhere to Stay
Find Somewhere to go
Find Out What's On
Find Things To do
Escape Manor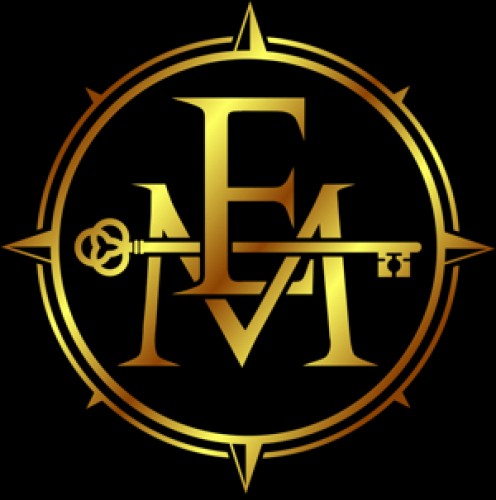 Description
Escape Manor is Canada's premiere adventure and team-building company. At each location, you you'll find funky lounges, distinctively-themed and challenging escape rooms, and passionate and talented staff.

Choose from twelve different rooms at 3 locations, each with a different theme and their own set of diabolically clever challenges.

Downtown Ottawa: 201 Queen Street – 4th Floor
Hintonburg: 982 Wellington St. West, Ottawa
Downtown Cornwall: 11 Water Street

Cornwall Jail, Cornwall:

Escape the Cornwall Jail
Wrongly accused, your gang is sentenced to death for a crime they did not commit. Suspected of being of Fenian descent, the notoriously rigid Judge Reinhold shows no mercy for your high treason. Were you set up by the corrupt Warden and his crooked henchmen? Will your cunning and wit allow you to prove your innocence? Will you escape before your time is up or will you swing from the gallows in one hour's time?

Downtown Ottawa:

The Outlaw Saloon
You and your crew of outlaws are celebrating a successful train robbery in a saloon over some whiskey. Your boss, the king of outlaws, Billy the Kid himself, has snuck away, taking the loot with him and locking you inside the saloon. The sheriff will be there at sunrise to arrest you. Do you have what it takes to outsmart Billy The Kid and escape before the law rolls in?

The Asylum
You're trapped in Ward 13, a condemned area of an abandoned asylum. Escape before the mad scientist, who haunts the asylum basement to this very day, returns and you end up the next eyeball in his formaldehyde jar.

The Darkness
Long ago you made a deal with a mysterious stranger, and for a time all of your dreams came true. Lately however you've been feeling drained, beset by a darkness. It must be true, you signed your soul away to the devil. Find the contract and escape with your soul before the Prince of Darkness returns.

Beau's Brewery
The world is facing a modern day prohibition. Only one beer recipe remains, and it's for the tastiest beer in the world - Beau's! Can you save the last beer recipe on Earth?

At the Museum of Nature, Ottawa:

Framed
Museum management has been reporting strange occurrences within the Mammals exhibit; items missing, artifacts moved, and animals not in their places. As part of the Museum's night guard team, you are being wrongly accused and must prove your innocence! Do you have what it takes to figure out who is behind this scheme?

The Heist
Tonight your team of world-renowned cat burglars is determined to get away with the Museum of Nature's precious space jewels. Your swift arrival, however, has tripped the silent alarm, and you now have only 60 minutes before the RCMP arrive! Do you have what it takes to get these out of this world gems out this museum?

At the Diefebunker Cold War Museum, Carp (near Ottawa)

Escape the Diefenbunker
You are on the final guided tour of the day, when you and your friends duck into a room and hide so that you can spend a night at the museum. You soon discover that it is not a museum at all. It is actually a cover for an enemy spy organization. You overhear some people talking behind closed doors of an imminent attack scheduled for tonight! You must escape! But first, you must find the communications room, stop the launch sequence and phone-in the Red Alert transmission to the outside world before it is too late! 12 people, 60 minutes. Do you have what it takes to save the world?

Hintonburg, Ottawa:

Apocalypse 2.0
You found the antidote and cured yourself... for now. Next you must take down Osiris Corp before they release the second wave targeting our water supplies. There's no time to waste! You have one hour before the world will end as we know it.

The Gallery
You and your pack of thieves enter a famed art gallery seeking a precious collection piece. Suddenly the alarm system triggers and the authorities are notified! Will you have the skills to steal the collection piece and escape the gallery before they arrive?

The Extraction
Under heavy fire, you and your platoon send a distress call seeking extraction from the combat site. Looking for shelter you find a covert ops bunker to wait it out only to realize once you're in, that it's actually an enemy bunker. It senses you're an intruder and the doors lock. Can you escape on time for your extraction or will the enemy find you?

Psycho
Hello officers. After years of pursuit, you finally confirm the identity of a criminal wanted for the murder of his wife. His name? Dr. Vincent Snow, a well-respected psychologist. You and your team enter his office to gather evidence only to find that you are now a part of his game. Can you escape his office before your final breath escapes you? 45 minutes - 6 people.

The Tomb
Treasure Hunters that you are, you wander into the Valley of the Kings and stumble upon an abandoned excavation site. Lured in by a strange force, you ignore the hurried footprints leading out. As you enter, a voice echoes through the walls. "The Pharaoh's curse!" you gasp. Can you locate the famed Guardian's statue, the only known relic that can break curse, before exiting the Tomb?

Book your ESCAPE today!
Hours of Operation :
Customer Reviews: 0
Wheelchair Accessible : No