Coupons
Event Calendar
Choose a Region
Find Somewhere to Stay
Find Somewhere to go
Find Out What's On
Find Things To do
K-Pass: Your Ticket to Kingston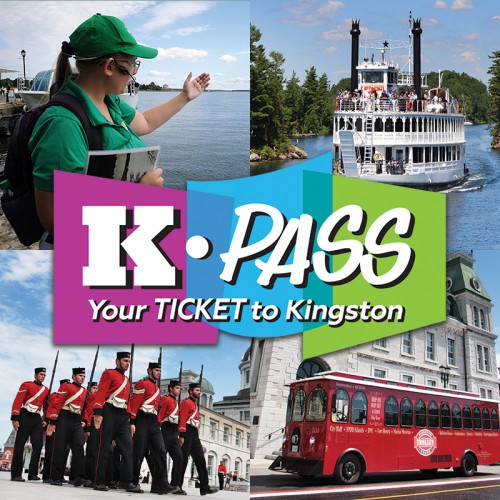 Description
One Pass, One Price, All of Kingston! Explore Kingston and save more than 50% with an all-inclusive pass to the region's top attractions, including a 1000 Islands Cruise, Trolley Tour, Fort Henry, and more. 24h, 48h and 72h passes available.

Your K-Pass also includes discounts at many restaurants & a 3 hour bike rental.

K-Pass 2019 passes available beginning May 18, 2019.

Visiting Kingston between November and January? K-Pass Winter offers entrance to Lumina Borealis, Improbable Escapes, The VR Hut, Kingston Trolley Tours, and More.
Hours of Operation :
Customer Reviews: 0
Wheelchair Accessible : No