Coupons
Event Calendar
Choose a Region
Find Somewhere to Stay
Find Somewhere to go
Find Out What's On
Find Things To do
Little Cove Adventures Aerial Park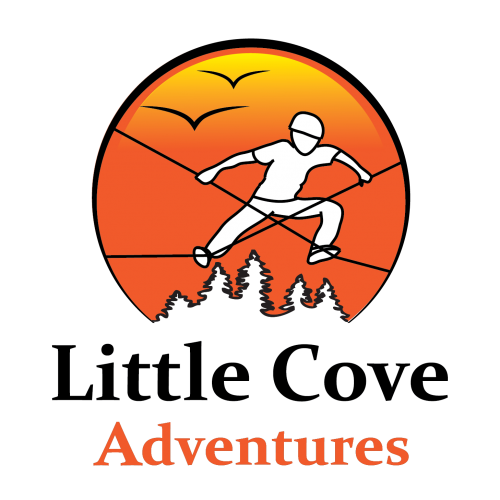 Description
Challenge yourself on a unique, exciting outdoor activity when you come to Tobermory on the Bruce Peninsula. Our Ropes Course offers challenges & different obstacles as you traverse between trees or poles. Test your balance, strength & agility with nets, swings, beams, tires, & rope crossings.

Choose your own route based on your comfort level. Plan for 2 hours per session including harnessing & orientation. Our highly trained guides will assist you throughout the climbing experience.

All necessary safety equipment provided. Closed-toe & closed-heel shoes mandatory (available for rent). Gloves recommended (bring your own or rent)

Open Victoria Day to Thanksgiving. Reservations necessary for spring and fall & highly recommended in July / August.

High Ropes Requirements:
Minimum age: 9 years
Minimum height: 4.5 feet
Maximum weight: 113 kg / 250 lbs

Low Ropes Requirements:
Minimum age: 6 years
Maximum weight: 113 kg / 250 lbs

Youth under 14 must be accompanied by a guardian who can either participate or watch.

All participants must complete a Waiver.
Hours of Operation : Tuesday - Sunday between 1 PM and 7 PM
Customer Reviews: 0
Wheelchair Accessible : No