Coupons
Event Calendar
Choose a Region
Find Somewhere to Stay
Find Somewhere to go
Find Out What's On
Find Things To do
Pathways On Pleasure Valley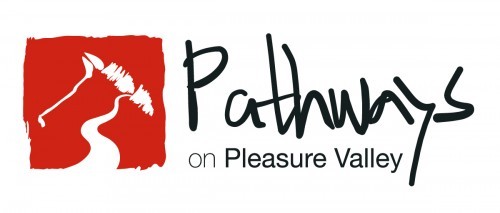 Description
A short drive NE of Toronto, Pathways on Pleasure Valley is a true get-away nestled in over 225 acres of breathtaking scenery and tranquil forest. Offering our guests a truly unique horseback riding trail experience with lessons & a venue to host your special events. Join us for a ride in this magnificent forest.

We offer horseback Riding for all levels of riders, Event venue for all kinds of occasions
During the 1980's the Late Gary E. Convery took one look at the beautiful Oak Ridges Moraine and founded Pleasure Valley. His goal to turn Pleasure Valley into the premier horseback trail riding destination in Southern Ontario was his dream, and we have taken up the reins to make his vision a reality.
Our guests will experience 225 acres of the most breathtaking scenery and horseback trail riding to be found in Southern Ontario. We also offer our clients, full outdoor horse boarding services, as well as horseback riding summer camp and horseback riding lessons. If you are an experienced rider, or a novice who has never ridden before, our trained staff and outstanding facilities will accommodate all varieties of riders.
In addition to our horseback trail riding, we provide full event venue services ranging from year round indoor events and also outdoor events, which run from May until October. Our guests are welcome to book us for corporate events, seasonal holiday celebrations, weddings & birthday parties, family reunions, meetings & leadership seminars, team building activities and camps as well as educational programs for schools and youth group organizations.
When you first visit Pathways on Pleasure Valley you will understand why people flock to our serene getaway for either a wonderful day of the trail riding on our exquisite horses, or booking us to host their next special event.
Book a horseback trail ride with us, let us show you this hidden gem in the reach of Greater Toronto Area.
Hours of Operation : Monday, Friday, weekends from 10 am to 3pm
Customer Reviews: 0https://www.google.ca/search?q=pathways+on+pleasure+valley&rlz=1C1CHBD_en-GBCA735CA735&oq=pathways+on+pleasure+valley&aqs=chrome..69i57j69i61l3j0l2.10492j0j7&sourceid=chrome&ie=UTF-8#lrd=0x89d524c8a9f8a7b1:0x2ec0de10dde8a9a3,1,
Wheelchair Accessible : No