Coupons
Event Calendar
Choose a Region
Find Somewhere to Stay
Find Somewhere to go
Find Out What's On
Find Things To do
TD Sunfest July 4 - 7, 2019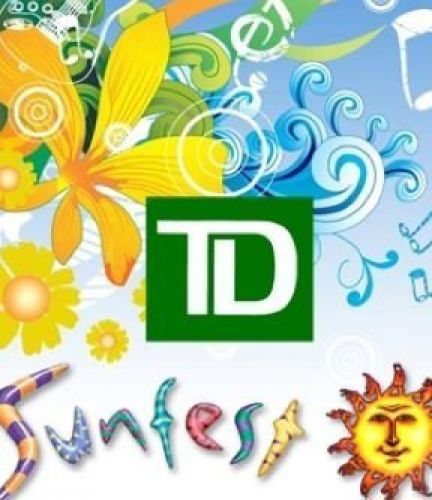 Description
TD Sunfest - July 4-7, 2019
Based in London, the Sunfest-London Committee for Cross Cultural Arts is a non-profit organization that, since its inception in 1989, has been dedicated to encouraging Southwestern Ontarians' understanding and appreciation of the cross-cultural arts. Through a variety of multidisciplinary programs, including TD Sunfest (See details below), the Sunfest Committee facilitates appearances by acclaimed local, national and international artists whose works celebrate the rich diversity of world cultures.

One of the 40 Best Arts & Cultural Festivals in North America (Flight Network) and, for the third consecutive year, a Songlines Magazine (UK) pick as one of the top overseas music festivals, TD Sunfest '18 celebrates 24 years of transfiguring Downtown London's Victoria Park into a culturally diverse jewel for over 225,000 devotees from near and far. Electrify your vibe as over 35 iconic world music & jazz ensembles representing every corner of the planet – from Cuba's Alain Pérez y su Orquesta to Mali's Sidi Touré to South Korea's Jeong Ga Ak Hoe – perform on five stages, while more than 225 exhibitors offer scrumptious global cuisine – and fine local craft beer – as well as eclectic crafts & visual art.

This summer, party to "Roots, Riddims & Reggae," TD Sunfest's special salute to the sounds of the Caribbean (supported by the Gov't of Ontario). And catch red-hot bands about to break big, such as Las Cafeteras (Los Angeles, USA), Gato Preto (Mozambique/Germany), Liniker e os Caramelows (Brazil) and Hannah Williams & The Affirmations (UK).

London Free Press Entertainment Reporter Joe Belanger raves: "TD Sunfest is my favorite festival of the year and easily the city's most popular festival… [which has become] a destination for world-class performers…It also has the largest and most unusual collection of arts and crafts and food vendors of any London festival."
Hours of Operation : TD Sunfest: Thurs. - Sun., 11 AM - 11 PM
Customer Reviews: 0
Wheelchair Accessible : Yes