Coupons
Event Calendar
Choose a Region
Find Somewhere to Stay
Find Somewhere to go
Find Out What's On
Find Things To do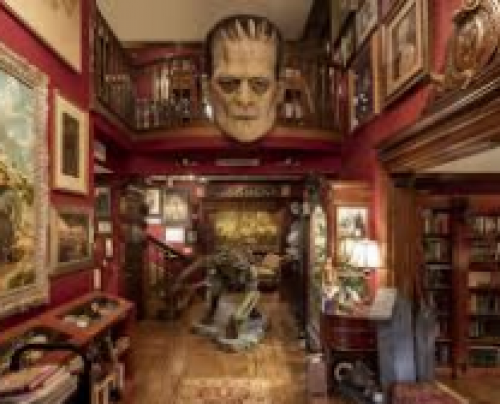 Guillermo del Toro - Home with Monsters
Art Gallery of Ontario - 370 Dundas St. W.
Dec 08 2017 to Jan 07 2018
Region : Greater Toronto Area City: Toronto
Description
Don't miss this rare glimpse into the world of renowned filmmaker Guillermo del Toro and his cabinet of curiosities. Fearful and Frightful inspired from del Toro's extraordinary imagination, At Home with Monsters shows his creative process through his personal collection of art, artefacts, books, and props, all culled from Bleak House, del Toro's creative haven located in Los Angeles.
"To find beauty in the profane. To elevate the banal. To be moved by genre. These things are vital for my storytelling," says Guillermo del Toro. "This exhibition presents only a small fraction of the things that have moved me, inspired me, and consoled me as I transit through life."
A unique exhibition that explores the creative mind behind one of the most inventive filmmakers of our generation! Influenced from the Medieval era to contemporary culture, and his particular obsession with horror, fantasy and the rich heritage of the Victorian era. At Home with Monsters is organized thematically, beginning with visions of childhood and innocence and the Victorian era and then continuing through explorations of death - the afterlife, magic, occultism, alchemy, Frankenstein and horror, monsters and it concludes with a celebration of comics, movies and popular culture.
Organized by the Art Gallery of Ontario, Los Angeles County Museum of Art, and Minneapolis Institute of Art.