Coupons
Event Calendar
Choose a Region
Find Somewhere to Stay
Find Somewhere to go
Find Out What's On
Find Things To do
Sunset Cruises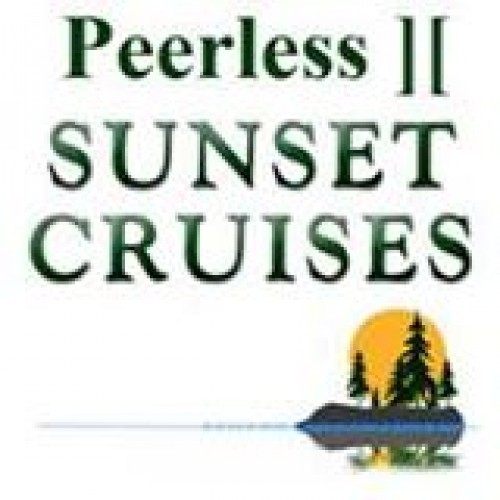 Central Ontario
100 Joseph St.
,
Port Carling
,
Ontario
,
P0B 1J0
705-645-2462

www.sunsetcruises.ca
Description
The "Muskoka Experience" always includes a cruise on the big 3 Muskoka Lakes, with their rugged & beautiful Canadian Shield vistas & gorgeous cottages. Enjoy live commentary including history & local lore. 7 days/wk late June-Oct. Sunset, dinner & private/bridal cruises too!

Owned & operated by Captain Randy Potts, who has been a licensed captain for over 30 years, Sunset Cruises is an alternative to the larger ships, and can show you Muskoka scenery accessible only by our smaller ships. We go where the large boats don't.


SPECIAL EVENT - JUNE 18/2017
FATHER'S DAY Special Cruise
Dads cruise for FREE with one paid cruise ticket.

2 for 1 SPECIAL Cruise offer
Monday, June 19th - 12:00pm 2 hrs & 2:30pm 1.5 hrs
Tuesday, June 20th - 12:00pm 2.5 hrs, 3:00pm 1.5 hrs
Wednesday, June 21st - 12:00pm 2.5 hrs, 3:00pm 1.5 hrs or 5:30pm 3 hrs sunset
Thursday, June 22nd - 12:00pm 2.5 hrs, 3:00pm 1.5 hrs or 6:00pm 3 hrs sunset with Captain Potts - call for more details or to make your reservations 705-645-2462.

The Peerless II made its living for over 50 years as a gasoline and home heating oil delivery boat. We restored it so visitors and locals alike could see and experience first hand the historic supply boat era on the lakes.

Check our event calendar for upcoming special events.
Hours of Operation : Office hours 9:00am to 5:00 pm - Cruises start June/17
Wheelchair Accessible : Yes