Coupons
Event Calendar
Choose a Region
Find Somewhere to Stay
Find Somewhere to go
Find Out What's On
Find Things To do
Newsletter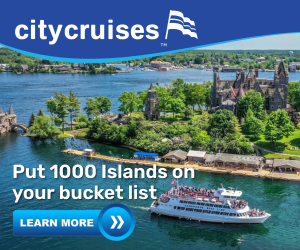 Summer Fun Guide:
Things to do & Places to stay in Ontario
FREE basic listings Online & In Print*

What is Summer Fun Guide?
Comprehensive directories of events, attractions, accommodations & activities in Ontario. Available online at www.SummerFunGuide.ca and published annually in print.
Online: Updated daily. Includes thousands of listings, an event calendar, money saving coupons, contests, bi-weekly blog posts & an online newsletter.
In Print: Circulation of 250,000 and distributed as a FREE digest sized directory across the province of Ontario.

Who does Summer Fun Guide target?
Tourists and residents travelling to or within Ontario who are looking for something to do or somewhere to stay. Summer Fun Guide targets all age groups including, couples, families with children, empty nesters & seniors.

Why list or advertise in the Summer Fun Guide?
Only 10% of people living in Ontario have cottages. That means 90% of residents wake up on summer weekends and wonder... "What can we do today?" Summer Fun Guide are experts in the Ontario Tourism industry. We have over 13 years of published and online digital presence in the Tourism Industry and are the largest and most comprehensive tourism directory in Canada.

What makes Summer Fun Guide comprehensive?
All Ontario attractions, activities, accommodations & festivals are entitled to FREE listings in print & online*. Whatever people are looking for, they will find it in the Summer Fun Guide.

How do I list my company?
Select ONLINE or PRINT below and complete the form. Your online information will be posted within 2 business days.
The print edition is an annual publication. If you have missed the deadline for the current publication, you will be notified when it is time for the next edition.
You MUST complete a form for EACH directory separately in order to appear in both.

How do I advertise?
Basic listings are FREE. Upgraded listings, display ads, banner ads and sponsorship opportunities are also available.
Upgraded Listing prices can be viewed by clicking on the ONLINE or PRINT buttons below.
For all other advertising & sponsorship opportunities, please contact us to request a Media Kit.
Questions? Want to sign up by Phone?
Call Us - 416-385-1551 or 1-866-385-1550 or Email us at - info@summerfunguide.ca
You MUST complete BOTH the print & online forms to be included in both versions of the guide.
* Please note Festivals/Events must have annual budgets >$50,000, Farmers' Markets must have > 25 vendors and Museums/Galleries must have annual operating budgets > $150,000 to submit a free listing IN PRINT. Events, Farmers' Markets and Museums of any size are welcome to a free listing Online or can upgrade in print. Event Calendar postings are free for all events, regardless of size.