Coupons
Event Calendar
Choose a Region
Find Somewhere to Stay
Find Somewhere to go
Find Out What's On
Find Things To do
Newsletter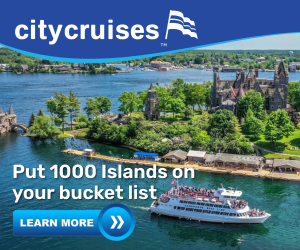 Press & Testimonials

As I mentioned this is definitely our most popular ad. [Feel free to use] my note about how great Summer Fun
Guide has worked for us!
Suzanne Whittamore
Whittamore's Farm Shop
www.WhittamoresFarm.com
Well, we've had another terrific "Kamp K" year.....spending a week with some of our grandchildren....thanks in great measure to your wonderful Summer Guide. We had such a great, diverse list of things to choose from, that once again, we weren't able to get to all the places we had listed as "must see". So we've put them on next year's list......

Thank you both once again, for sending me your "guide", and for organizing it so efficiently, and most of all, for the fabulous entries!! I think the grandparents had more fun than the kids....

Our thanks once again!!

Best wishes,

R.K.
Thanks guys its pretty perfect actually, i totally love the updates that you guys keep sending.Truly makes my choices and options pretty smooth. Gr8 work. Thnx. Please keep sending me all your updates and newsletters. They are awesome.
I just wanted to touch base with you and thank you for encouraging us to upgrade our listing this year. I recently signed up for Google Analytics with our farm website and we have found that for several consecutive weeks, the Summer Fun Guide is driving traffic to our website! In the list of the top 10 traffic sources, it has been ranking #5 or #6.

We are very happy to see these results and I wanted to provide you with some feedback on our partnership.

Thanks again!

Niki
Springridge Farm
Hello!

I'm Janice, and I just wanted to let you know, my family found your
site (http://www.summerfunguide.ca/links.php) super useful when we were
planning my family vacation to Canada. We've never been up north before, and
we are super excited!

To that end, your site was very helpful. I particularly liked all the
resources about Toronto, because that is where we are beginning our journey....

Thanks again for making such a great resource for Canadian Travel!

Sincerely,
Janice (last name withheld, letter condensed slightly)
It is chock-full of great, timely and motivating information. In addition, the links you provide are very very useful.
Thank you.
Leonard

Entrepreneurs publish guide for summer fun
Paul Lungen, Staff Reporter, Friday, July 6, 2012
Tags:
Business
You know that farm, the one that's downtown, in Cabbagetown, the one with the farm animals – what's it called?
Isn't there a white-water rafting place on the Ottawa River? How do you get in touch with them?
Or that apple farm, the one down the 401, where you pick your own apples and the kids get to play on slides and roll around in the hay – where is it exactly?
If you're a parent with small kids looking to keep them busy, or you have friends in from out of town looking for something special to do, you've probably struggled with those very questions and many more.
There are hundreds, if not thousands of activities available in and around Toronto, but who can keep track of them all and which is the best choice?
There may not yet be "an app for that," so a couple of aggressive entrepreneurs have come up with a solution that brings together old and new technologies.
Elisa Palter and Shari Wert recently published their Summer Fun Guide, Ontario's Comprehensive Guide to Year-Round Fun. They also launched a website, www.SummerFunGuide.ca, which contains all the information found in the printed guide along with updates to keep it current.
Much of it is family oriented – as in Riverdale Farm and Chudleigh's – but there are also listings for adult activities like casinos and horse racing.
Activities are divided into 16 categories in seven regions, and they range from the commonplace to those that are a bit off the wall. Of course, there are the festivals, fairs and shows that attract thousands every summer, plus boat and train excursions. But there's also information about a helicopter tour of Ontario, the location of the highest bungee jump in the province and the address for the St. Mary's Quarry, which is today the largest pool in Ontario. "There are a lot of cool things here," Palter said.
Though the website was launched about a year ago, the print version of the guide came out only in May. Palter and Wert had 250,000 copies printed and they're available in numerous locations across the province. ONroute, the service centres on Highway 401 is the guide's main sponsor and it stocks the directory, as do hotels, restaurants, attractions and other venues.
The partners were pretty confident the guide would be a hot seller. In 1994, they had teamed up to produce Help! We've Got Kids, a print and now Internet directory. They sold it in 2009.
"We loved dealing with the clowns," Palter said.
"But it's 17 years, time to move on," Wert added.
In the years between the two businesses, Wert and Palter each celebrated bar or bat mitzvahs.
"Afterwards, we said, 'what now?'" Wert said.
Hence, the Summer Fun Guide.
Over the years, businesses became comfortable advertising in their first directory and they developed the credibility they needed when they approached them with the idea for a new guide.
Business school graduates, Palter and Wert conducted their own market research, financial analysis and marketing plan and sunk their own money into the fun guide.
It's a results-oriented business, they said.
"It has to drive the business for advertisers," Wert explained.
Opening the website allowed potential customers to see how their ads looked and, along with their track record of more than 17 years, they built a level of credibility for the product.
So far, advertisers are comfortable with the product and they've managed an 80 per cent retention rate, Palter said.
"Most people renew because our intention is to make it work. You always have to keep the end-user in mind. So far, the feedback has been positive," Wert said.
In the first months of operation, the website generated 15,000 visits a month, and that number has climbed to 40,000 monthly hits.
The partners won't reveal their revenues, but Palter and Wert acknowledge it's in the six figures. Revenue is based on fees for boxed and display ads.
Printing the booklet and setting up the business are the biggest costs. "Margins in the directory business are very high," Palter said, "more than 50 per cent."
"If you do everything right and make it work, and advertisers and readers are happy, then it can be an annuity" business, Palter said.
And, there's room for growth. Unlike Help? We've Got Kids, which was aimed at something of a niche market, the fun guide appeals to people at all stages of life. They plan to expand it from 80 pages to 120 next year.
"One of the things we learned was to broaden our target market," in terms of both demographic and region, Wert said.
An important consideration today, as it was 18 year ago, was to find a way to use their business skills while raising a family.
"We were looking for balance," Wert said.
"Our goal was to be in business and to have balance in our lives," Palter said. "But we're not dabbling."
"We're working our Jewish butts off," Wert added.
An interview on stuff to do in several regions in Ontario.
http://www.cbc.ca/video/news/audioplayer.html?clipid=2041225620
All about summerfunguide.ca on 680 News. Interview with Jennifer Young and Elisa Palter.
Summer fun guide
http://www.680news.com/summer-in-toronto/article/241990--summer-fun-guide?ref=topic&name=Summer-in-Toronto&title=Summer+in+Toronto
Jun 16, 2011 19:51:57 PM
TORONTO, Ont. - A new website is offering families a complete list of summer activities and resorts in Ontario to help you plan your summer vacation.
The website's co-creator Elisa Palter told 680News there is so much to do if you are wanting to plan a staycation.
"There's so much in Ontario, it's incredible what we have in Ontario that is no where else - in some cases not even anywhere else in the world," said Palter.
The website contains a comprehensive list of everything travellers or those looking to enjoy the summer would need to know.
"From calendar of events to listings in almost 20 different categories at this stage - amusement centres, attractions, hotels and resorts," said Palter.
The website also allows businesses and people to post an event
"Anybody who offers an event or an attraction or an amusement centre or hotel or resort within in the province of Ontario, or anything in any of our categories, is entitled to a free listing."
For more information go to
summerfunguide.ca
.
Summer is almost here...and it you're looking for things to do, look no farther. No farther than a new website called Summer Fun Guide. It's a constantly updated collection of events and activities in Ontario. Mary met the mother who co-founded it. Her name is Elisa Palter.
Listen
(runs 7:14) to their conversation. Learn more about what's happening across Ontario by visiting the Summer Fun Guide website.
http://www.cbc.ca/video/news/audioplayer.html?clipid=1940263080
Eva D of AM 740 sent an email and said "Wow, looks like a great website...I only gave it a brief peek but from what I can see, very informative and detailed...great idea for Ontario and it's about time!!"


Good Morning Elisa and Shari!
I listed to CHUM FM every day and I heard about this on the radio this morning and checked it out as soon as I got to work. I LOVE it! I'm always googling and trying to find fun things to do and see.
The great thing about it is that it saves a lot of time trying to find things to do for sure. Time is everything in these busy times we live in. Keep up the great work
Dinah
April 22, 2011
This is a great website. Keep up the good work
Steve, Toronto