Eastern Ontario Animals & Zoos

If you're an animal lover in Prince Edward County, 1000 Islands, Gananoque, Belleville, Brockville, Kingston or Cornwall, you've come to the right place! From traditional zoos to petting zoos to real working farms, you'll find plenty of places to visit. Interested in more exotic animal life? Make sure to visit an alpaca ranch, drop by a butterfly conservatory, or check out an ostrich farm.
Narrow your Search
6 Listings (1 of 1)

262 Orchard Drive, Hwy 401 Exit 497
Colborne, Ontario, K0K 1S0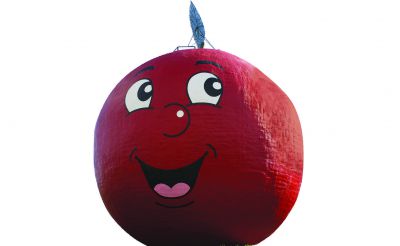 Watch fresh apple pies get baked before your eyes in Bakery! Climb inside the World's Biggest Apple-Shaped Observatory to the top for spectacular views of Lake Ontario. NEW Whimsical Market Shoppes - treats for all ages! Restaurant, Gifts. FREE Petting Zoo, Mini-Golf, Ping-Pong & more! OPEN ALL YEAR

640 Hamilton Road
Belleville, Ontario, K8N 4Z5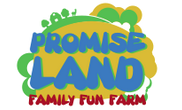 An excellent environment for kids to learn & grow by interacting with farm animals in a safe, fully fenced, open concept space, where they can move freely between the animals, play grounds & other exhibits. Lots of different animals. Helpful staff. BBQ/Snack Shack.

1058 County Rd #44
RR # 1 Oxford Station, Ontario, K0G 1T0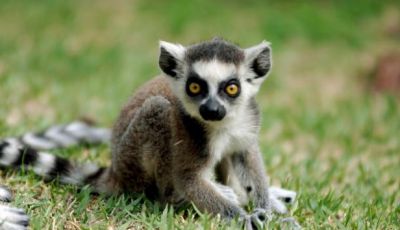 There is always something new at the Zoo. Babies are born, new critters arrive, new facilities are built. See >60 species with new ones all the time. A is for Agouti, Z is for Zebu & all the in betweens like Kinkajou & Kangaroo. Bring your family to come out and meet our family. Come spend a lazy day and "Talk to the Animals".

78 Marquardt Lane
Eganville, Ontario, K0J 1T0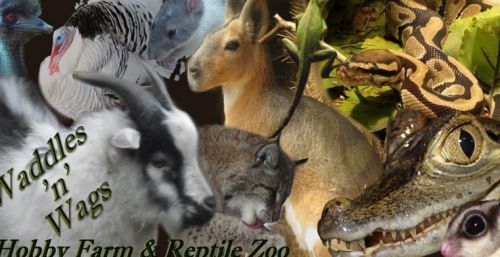 Family run hobby farm with over 50 species of animals including Llama, ferrets, turkeys, boa constrictors, potbellied pigs, alligator, flying squirrels, lizards, bearded dragons, opossum & more! Join us for an educational, friendly tour. Learn fascinating facts about our multi-specie family.
613-336-0330

613-537-2024