Coupons
Event Calendar
Choose a Region
Find Somewhere to Stay
Find Somewhere to go
Find Out What's On
Find Things To do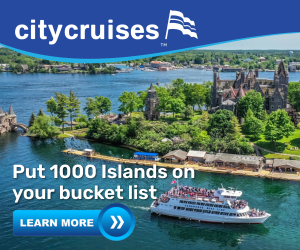 Things to Do in Ottawa
Ottawa is a great place to live and visit as there are so many things to do in Ottawa and the surrounding area. Not only does Ottawa have an incredible number of world class museums and galleries and the Parliament buildings, but for a city its size, it has a surprising amount of green space, parks, trails and gardens, right in the city. Because there is a river running right through the centre, there are also a lot of water related activities available too.

If you are visiting the city, you really must take advantage of the museums and galleries before you do anything else. As Canada's capital, Ottawa is home to several National Museums which have internationally recognized collections and exhibits. Many are located in a fairly small area, so you can spend a day or 2 museum-hopping without wasting time on travel. There is a great museum pass which gives 7 day access to many of the most well-known ones. You can even use BIXI, Ottawa's bike sharing service to get from one to another. Buy a day pass and pick up and drop off a bike at one of many bike racks located throughout Ottawa. If the weather is good, it is a great way to get around and see the sights, as the city isn't that huge; the 200+ km of recreational bike paths get people outside too.

Water plays a large role in the culture of Ottawa. From walking and riding on the paths along the river, to taking a boat cruise on the Rideau Canal or Ottawa River, to venturing a bit outside the city to go whitewater rafting, to hanging out at some of Ontario's biggest waterparks, you can spend hours or even days enjoying the water. Do a little museum visiting in the morning and spend nice afternoons outside.

While Ottawa is known for many things, the other one that it is particularly recognized for is its events and festivals. There are fabulous festivals in every season. Ottawa has an incredible Tulip Festival in the spring, music, culture, food and theatre festivals all summer long, agricultural fairs, film fests and more music in the fall and in the winter, the famous Winterlude, with skating on the world's largest skating rink, ice sculpture competitions & North America's largest snow playground.

Whether you live in Ottawa or are just coming to visit, you will not have trouble finding things to do there - the hard part will be deciding what to do first!
Click on the categories below for loads of summer fun listings in Ottawa Region!
What towns and cities are included in the Ottawa Region?
Array