Waterparks and Amusement Parks in Ontario
Coupons
Event Calendar
Choose a Region
Find Somewhere to Stay
Find Somewhere to go
Find Out What's On
Find Things To do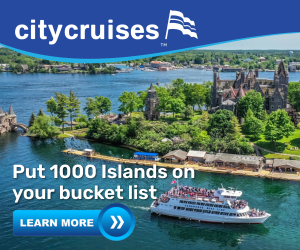 Waterparks and Amusement Parks in Ontario
When the weather is hot outside, it is time to head to a water park or amusement park in Ontario. Ontario has a variety of them, all over the province. There is no reason to be bored in any part of Ontario with all that is available. You could actually do an entire trip in Ontario, from end to end and side to side, just visiting amusement places and waterparks. How fun would that be!? And don't forget about go-karting, paintball, lasertag, batting cages...and so much more!

You could start in Sudbury at an award-winning mini putt with huge dinosaurs and dragons, move to an entertainment park with a Santa theme in Muskoka then on to Canada's premier theme park north of Toronto. Stay overnight at a hotel with a themed indoor waterpark in Niagara, head over to Canada's biggest waterpark in Ottawa, circle back to Canada's largest outdoor wave-action pool in Southwestern Ontario, and just keep on going!

Some of the amusement centres/parks in Ontario have several types of amusements, plus a waterpark so you can actually spend a whole day or weekend trying them all out. There are even a few which specifically target little guys, from the rides and attractions on Toronto's Centre Island (it's even fun getting there as you have to ride the ferry), to the enchanted story-book themed amusement park in London. Even Toronto's Wonderland has a section of the park reserved for the younger set. So don't think you have to make sure your child's head can touch the adult line before you can take them to an amusement park - they can start pretty young these days. Many waterparks even offer splashpads, instead of, or in addition to their 5 1/2 story waterslides, when they are attracting the toddler crowd.

So grab your suit and a towel, and a backpack with sunscreen & a water bottle, and head out to an amusement park or waterpark. It has "fun" written all over it!
Click on the categories below for loads of summer fun listings in !