Coupons
Event Calendar
Choose a Region
Find Somewhere to Stay
Find Somewhere to go
Find Out What's On
Find Things To do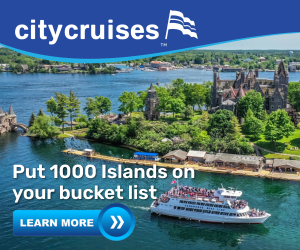 What to do in Ottawa
When we think of what to do in Ottawa , we think of visiting Parliament buildings and the Supreme Court and Rideau Hall, Changing of the Guard, RCMP Musical Ride, the Rideau Canal and the War Memorial... all fairly serious and interesting things that come with visiting the nation's capital.
But Ottawa is so much more! Ottawa has 170 km of pathways for walking and bike riding and the gorgeous water of the Rideau Canal to enjoy by boat. There is ballooning and bungee and parachuting and ziplining and a whole range of other outdoor adventures to experience. And if you like water, the Ottawa River has exciting white water rafting just 90 minutes away - a perfect adventure for the whole family or just you!
But if you are a museum buff, Ottawa is your place! From the Canadian Museum of History and the War Museum to the Children's Museum, Canada Aviation and Space Museum and the Museum of Science and Technology to the Canadian Museum of Nature, National Gallery of Canada and Diefenbunker: Canada's Cold War Museum, some of Canada's best and biggest museums and galleries are all found here. And those are just the biggest. There are dozens of smaller, but still fascinating museums and galleries to investigate. You could spend days being educated, entertained and enlightened!
The other thing that Ottawa really excels at is festivals and events. It has some of the biggest and best anywhere such as: The biggest tulip festival in the world; The largest country music festival in North America; The largest Chamber Music Festival in the World; The largest animation festival in North America; Winterlude, with skating on the world's longest skating rink... and the list goes on!
Ottawa is not just a great place to live, it is an outstanding place to visit. Spend a day, a weekend getaway, or make a week of it. You won't regret it!
Click on the categories below for loads of summer fun listings in Ottawa Region!
What towns and cities are included in the Ottawa Region?
Array