Coupons
Event Calendar
Choose a Region
Find Somewhere to Stay
Find Somewhere to go
Find Out What's On
Find Things To do
Canadian Museum of History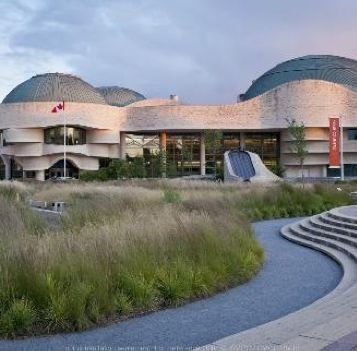 Description
Experience Canada's history in exciting new ways.

The Canadian Museum of History is a destination of choice in the National Capital Region. An architectural jewel designed by Canadian architect Douglas Cardinal, the Museum is less than five minutes from downtown Ottawa and Parliament Hill.

Explore Canada's rich history and the outstanding achievements of First Peoples. Marvel at the world's largest indoor collection of totem poles. The Canadian History Hall, our signature exhibition, will let you discover the events, personalities and historical currents that have shaped Canada — from time immemorial to the present day.

Through authentic artifacts and compelling stories, get a new take on Canada's ever-evolving history. By sharing stories through multiple perspectives, the Hall celebrates Canadian achievements, while also exploring darker chapters of the past.

Driven by human stories, historical treasures and inspired design, this signature exhibition is a unique place that enables you to discover the richness and diversity of the Canadian experience.

Advance tickets are required. Visit our website for details.
Hours of Operation : Tuesday to Sunday, 9 a.m. to 4 p.m.; Thursday until 7 p.m.
Customer Reviews: 0
Wheelchair Accessible : Yes