Coupons
Event Calendar
Choose a Region
Find Somewhere to Stay
Find Somewhere to go
Find Out What's On
Find Things To do
Newsletter
City of Quinte West Tourism and Festivals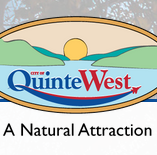 Description
2021brings us a fresh start to another amazing year and a look towards the future of Quinte West. With an eye towards Spring, Quinte West kicks off the event season with Hops on the Water, a signature event that brings the best draft breweries, cideries and wineries together for an afternoon of fun in the sun. Leadercast Live returns to Quinte West for the second year in a row, showcasing some world famous thought leaders inspiring local leaders through this incredible simulcast event. Spring means the ice is melting and the fish are swimming strong in the Bay of Quinte. The Walleye World fishing derby returns for another great kick-off to the fishing season. The Farmers' Market opens in the beginning of May and the Frankford Riverfest quickly follows with our Barks by the Bay event preparing us for the dog days of summer. All this and more as Quinte West prepares for an incredible 2019 summer season!
Want to stay informed? Keep an eye out on the Quinte West Facebook page to see how you can subscribe to our monthly Economic Development and Tourism E-newsletter.
The City of Quinte West wishes everyone an enjoyable 2019. We hope to see you at some of our events!
Hours of Operation :
Customer Reviews: 0
Wheelchair Accessible : Yes