Coupons
Event Calendar
Choose a Region
Find Somewhere to Stay
Find Somewhere to go
Find Out What's On
Find Things To do
Newsletter
CN Tower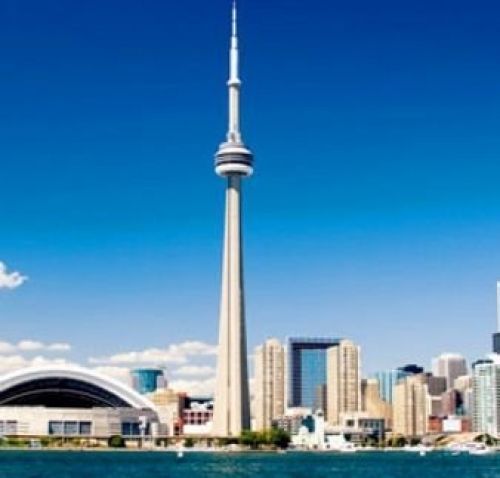 Description
The CN Tower is a National icon, engineering Wonder, Toronto's must-see attraction and an award winning dining and entertainment destination.

Rocket to the top aboard the world's No. 1 elevator ride*. The Tower's glass fronted elevators also feature glass floor panels and take only 58 seconds to reach the top.

Take in spectacular views of up to 160km (100 miles) away from the observation areas on three levels, including the Main Observation Level, world famous Glass Floor and SkyPod, the highest of them all.

Experience the most extreme attraction in the Tower's history, EdgeWalk – the world's highest "hands-free" walk on a building!

Enjoy award-winning fine dining at 360 Restaurant, family friendly dining at VUE Bistros or casual fare at Le Café. Plus, KidZone indoor play area and Gift Shop, featuring unique Canadian and local artisan designs, as well as CN Tower souvenir items.

Don't miss the architectural illumination of the CN Tower each night from dusk with top of the hour light show.

*National Geographic – Journeys of a Lifetime

Visit the CN Tower. Not just for tourists!
Hours of Operation : Open daily 9:00am-9:00pm but call ahead or check our website to confirm.
Customer Reviews: 0
Wheelchair Accessible : Yes