Coupons
Event Calendar
Choose a Region
Find Somewhere to Stay
Find Somewhere to go
Find Out What's On
Find Things To do
The Cochrane Polar Bear Habitat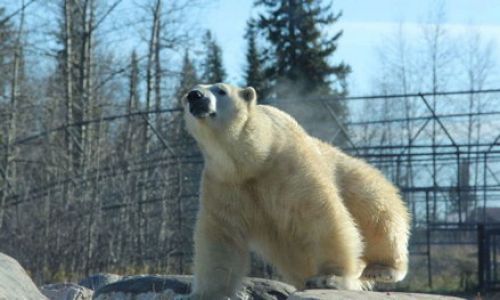 Description
The World's only captive bear facility dedicated solely to polar bears. Stare into the eyes of an immense polar bear, while swimming inches away! Home of polar bear artistic genius, Ganuk!

The Cochrane Polar Bear Habitat is dedicated to the care of rescued, retired or bears that need to be moved from other facilities for breeding or other issues. With over 5 acres, the facility has three large enclosures for the bears that each include water features.

The Habitat also boasts a beautiful Heritage Village and Ontario's largest Snowmobile Museum.

Come to Cochrane and experience why we're "Wonderfully Unexpected"
Hours of Operation :
Customer Reviews: 0
Wheelchair Accessible : Yes