Coupons
Event Calendar
Choose a Region
Find Somewhere to Stay
Find Somewhere to go
Find Out What's On
Find Things To do
Cornwall Tourism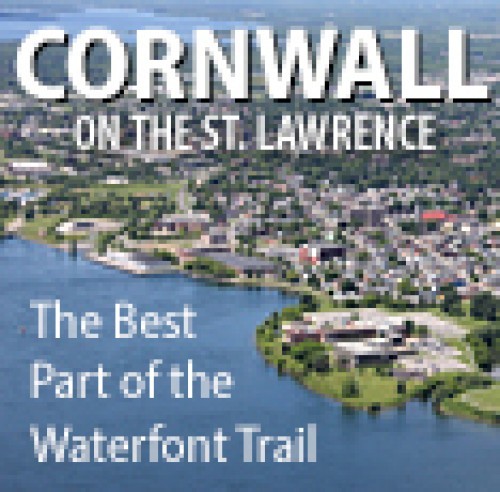 Description
Cornwall is a city rich in history, arts and culture, offering beautiful outdoor recreation areas and vibrant shopping and dining districts.

The City of Cornwall is equipped with beautiful accommodations, unbelievable restaurants, great shopping and luscious green space along the picturesque St. Lawrence River.

The United Counties surround the City of Cornwall and are brimming with exciting activities the entire family can enjoy, including live theatre, historical museums, and the famed Upper Canada Village.

Combined, Cornwall and the Counties offer a unique blend of fascinating history, some of the best outdoor recreation space there is, and a great lineup of exciting events such as Glengarry Highland Games, and a long list of great county fairs!
Hours of Operation : M-F 8:30 - 4:30,
Customer Reviews: 0
Wheelchair Accessible : Yes