Coupons
Event Calendar
Choose a Region
Find Somewhere to Stay
Find Somewhere to go
Find Out What's On
Find Things To do
Newsletter
Discover Stormont, Dundas & Glengarry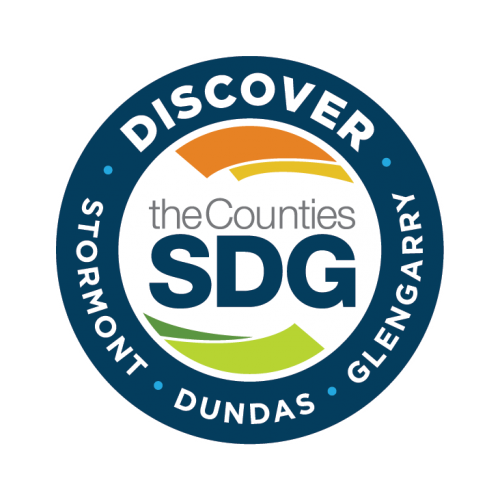 Description
In the furthest reaches of Eastern Ontario, you'll find SDG Counties. The region, made up of six unique municipalities, steeps in history, brims with local charm, and pours passion into its future.

From the most picturesque villages like Williamsburg in the west to Williamstown in the east, our residents have pride of place. It's not hard to understand why. There's a timeless appeal here. Picture this: heritage buildings peppering the landscape, wondrous waterways that beckon boats, fishing rods, and swim suits, endless swaths of forests to explore on foot, bike, snowshoes, and skis, and fields carpeted with a bounty that will finds its way onto our tables and into our bellies.

All this serves as a beautiful, year-round backdrop for amenities, activities, and adventures, too: restaurants, wineries, breweries, beaches, boutiques, bass tournaments, B&Bs and accommodations, music and theatre venues, cyclotourism routes, county fairs, lavender-picking farms, campgrounds...and more.

Did we mention that we like to share all this goodness with others? Well, we do—and our doors are always open to you and yours.
Hours of Operation : 8:30 am - 4:30 pm
Customer Reviews: 0
Wheelchair Accessible : Yes