Coupons
Event Calendar
Choose a Region
Find Somewhere to Stay
Find Somewhere to go
Find Out What's On
Find Things To do
Newsletter
Grand River Dinner Cruises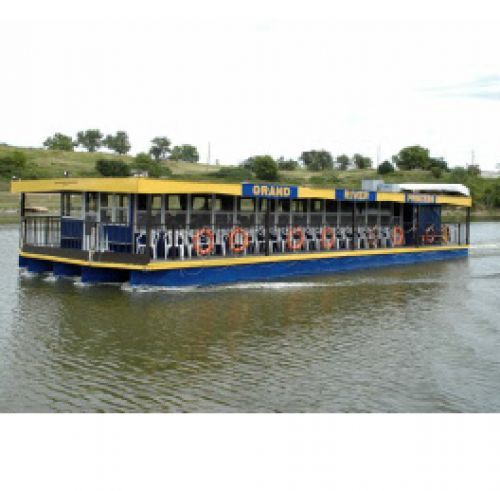 Description
Grand River Dinner Cruises has been serving their famous roast beef meals onboard their three dinner cruise boats since 1978. Luncheon, Sunset and Private Sunset Dinner Cruises are fun, relaxing and a great way to see the scenery with friends or family.

Each boat can comfortably hold a bus load of passengers with each table arranged along a window in order to give all passengers a great view of the beautiful Grand River. All boats are wheelchair accessible, as are the docking facilities. Each boat is completely enclosed, enabling them to sail rain or shine.

These dinner cruises have been called one of the most relaxing and enjoyable experiences people have had in years The meal is served as you look out the window to see some of the most beautiful river scenery in Canada. As you are dining, the Captain will be pointing out many interesting sites and stories about the rich history of the Grand River and Six Nations Reserve.

Daily live entertainment is part of the Luncheon Cruise Package. A group of talented violinists, along with piano accompaniment, will bring you to your feet with an amazing variety of classic fiddle tunes, popular show songs, a medley of classical violin and much, much more.

Stroll the promenade deck that surrounds the boat. Nature, history and unique culture flow by as you enjoy a warm summers day on one of Canada's Heritage Rivers.

Book your cruise today.
Hours of Operation : May 19 to October 4 (7 days/week) Reservations required.
Customer Reviews: 0
Wheelchair Accessible : Yes