Coupons
Event Calendar
Choose a Region
Find Somewhere to Stay
Find Somewhere to go
Find Out What's On
Find Things To do
Newsletter
Harbourfront Centre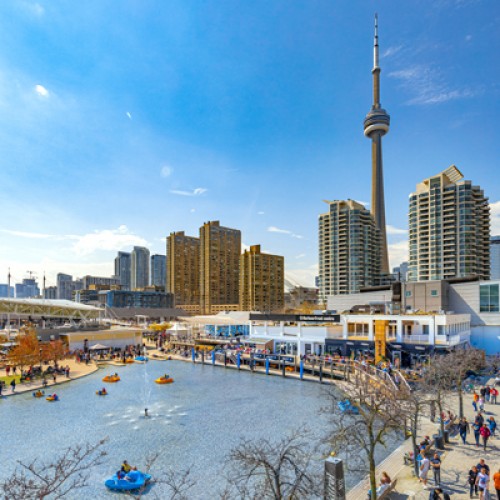 Description
World-renowned 10-acre site on the shores of beautiful Lake Ontario. Enjoy year-round arts programming, unparalleled cultural festivals celebrating an array of cuisines, world-class performances, music, dance & more! Come stroll by the water's edge, canoe, shop or dine.

Harbourfront Centre is an innovative, non-profit cultural organization which provides internationally renowned programming in the arts, culture, education and recreation, all within a collection of distinctive venues in the heart of Toronto's downtown waterfront.

No matter what the season may be, Harbourfront Centre is a premier destination for arts & cultural festivals. See our event calendar for details!
Hours of Operation :
Customer Reviews: 0
Wheelchair Accessible : Yes