Coupons
Event Calendar
Choose a Region
Find Somewhere to Stay
Find Somewhere to go
Find Out What's On
Find Things To do
Lang Pioneer Village Museum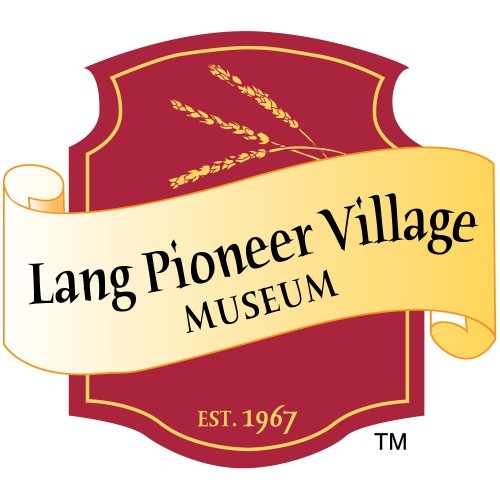 Description
Where History is Happening! Experience Peterborough County's history come to life at Lang Pioneer Village Museum.

Lang Pioneer Village Museum is located just 10 minutes east of Peterborough on the shores of the Indian River. Established in 1967, the Museum features 30 restored and recreated buildings including David Fife's log cabin and a 170-year old Grist Mill. Costumed interpreters demonstrate the life and trades of a settler in the 1800s. The S. W. Lowry Weaver Shop & Jacquard Loom Interpretive Centre at Lang Pioneer Village Museum houses one of only a handful of authentic Jacquard looms on display in North America. The Weaver Shop also houses a fully-operational replica loom with a mezzanine to provide visitors with a unique view of the upper workings of a Jacquard loom. The Village also features an authentic First Nations encampment which is interpreted throughout the summer by a First Nations interpreter.

A photographers paradise, the Village is complete with lanes and pathways, farm animals, vegetable and herb gardens and other authentic details of a 19th-century hamlet.

This summer Lang Pioneer Village Museum is open Wednesday through Sunday for Pre-Booked Guided Tours until Labour Day weekend. A tour booking is valid for up to 9 people in your social circle and includes a 45-minute guided tour of some of the homes and business in the historic Village as well as an additional hour for your group to tour the Village's other 25 historic buildings, artifacts and exhibits at your leisure. Refreshments and packaged treats can be purchased at the time of booking and enjoyed during your visit. Many safety precautions are in place to ensure that the visit is safe for your entire group. For more information about our Pre-Booked Guided Tours, please visit www.langpioneervillage.ca/guided-tours.
Hours of Operation : 10 am to 4 pm Wednesday through Sunday until Labour Day weekend
Customer Reviews: 0
Wheelchair Accessible : Yes