Coupons
Event Calendar
Choose a Region
Find Somewhere to Stay
Find Somewhere to go
Find Out What's On
Find Things To do
Magnotta Winery - Vaughan Location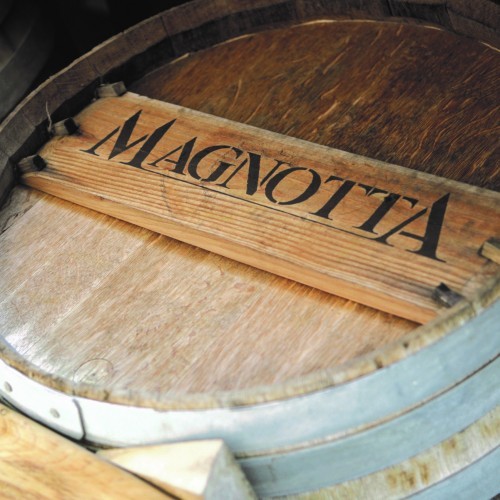 Description
Visit Magnotta in Vaughan!

Magnotta's 75,000 square foot flagship location in Vaughan boasts an opulent retail store and wine boutique, two complimentary tasting bars, an awards room and an extensive collection of original art including works by Canadian Group of Seven artists which have inspired the winery's label designs. Just north of Toronto, it features state¬of¬the¬art winemaking, production and bottling facilities, microbrewery, copper pot distillery, underground barrel cellar and an outdoor patio. The winery is visited by thousands of tourists and customers annually and is 10 to 15 minutes away from The McMichael Canadian Art Collection, Canada's Wonderland and Vaughan Mills mall.

A few of our special experiences include:

Vaughan Tour Experience - 1 Hour
Conducted by a private tour leader, your walking tour begins with the viewing of our state-of-the art equipment used for the production of our award winning wines. A brief overview of stainless steel fermentation and bottling techniques will be part of this production area tour. You will then descend a hand painted stairwell to the temperature controlled underground barrel cellar where you can reflect on the aromas and sights of wines actually being barrel aged and learn the importance of this technique in the development of finer vintages.

A showcase of vintage cooper tools provides you with a glimpse into the ancient art of barrel making. European chandeliers captivate an elegant 40-foot oak tasting table. Subdued lighting and balanced humidity make this a true winery experience.

Your tour is completed with a wine tutorial and tasting of four Magnotta Special Reserve wines in the Awards Room.* While sampling, you will taste specialty cheeses and gourmet crackers which have been carefully paired with our wines. You will have exclusive access to this tasting bar, and weather permitting, access to an outdoor patio featuring an original bronze by renowned sculptor Lea Vivot.

Once your tour is complete, you are free to peruse the fine art collection lining the walls of the retail store, seeing firsthand Group of Seven original pieces and international and local works including a selection of bronzes and statues. You will have ample opportunity to purchase wines, gourmet food items and a wide assortment of wine accessories. *Move your wine tasting down to our underground barrel cellar for an additional fee.

Vaughan Photo Experience - Magnotta's Intimate Underground Barrel Cellar

Our magnificent underground barrel cellar is a truly romantic backdrop for creating unique portraits and capturing distinctive memories of your unforgettable day. Your experience begins as you descend into our temperature-controlled, working cellar through a separate private entrance from our patio. You'll be greeted by beautifully adorned rows of candlelit barrels, the aromas of exquisite vintages aging to perfection and European chandeliers that enhance an elegant 40-foot oak tasting table. Our cellar also houses a replica of traditional method riddling racks for sparkling wines and a display of cooper tools that gives you a glimpse into the ancient art of barrel making. Bookings require a minimum of three weeks notice. Please note that since this is a working cellar, availability is limited during certain times of the year due to our wine production schedule.

Magnotta Winery is a proud, Ontario family winery and grape grower steeped in innovative winemaking and local history for 25 years.

We grow grapes from our 180 acres of family-owned and operated vineyards in the heart of the Niagara Peninsula, one of the finest wine regions in the world, to create our award winning, 100% Ontario vintages.

Tour our facility or visit our store today.
Hours of Operation : Monday to Wednesday: 9am - 6pm Thursday & Friday: 9am - 7pm Saturday: 9am - 6pm Sunday: 11am - 5pm
Customer Reviews: 0
Wheelchair Accessible : No