Coupons
Event Calendar
Choose a Region
Find Somewhere to Stay
Find Somewhere to go
Find Out What's On
Find Things To do
Newsletter
Orchard Home Farm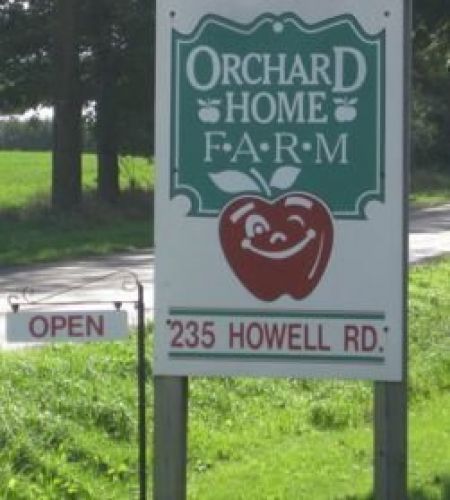 Description
Come on "Home" for the harvest with your family.

We are open for the season from 9am to 6pm everyday including weekends and holidays from mid August to early November.

Orchard Home Farm is a family-run 80 acre apple and pear orchard located Northwest of St. George, Ontario. You can find us half way between the cities of Cambridge and Brantford.

The farm has been in the family since 1949 and we are committed to growing great apples and pears for you. Our family offers your family great value and we guarantee quality family time. Picking apples is great fun!!!

Our friendly staff makes sure that your visit to the farm is enjoyable. After you get directions and an orchard map at the front of the orchard, you simply drive through the farm to your favourite varieties. There is no admission fee. All the blocks of trees are well marked. You know that you will get the very best apples because you and your family choose every one. Go ahead, eat one! We won't tell!

At the farm, you can drive or walk to your favourite varieties. You don't even need a ladder because Orchard Home Farm apples are grown on "Dwarf" and "Semi-dwarf" trees. We provide you with bags, so you don't need to bring containers. If you don't feel like picking, you can always select from our ready-picked apples at our farm market.

Besides great fresh fruit, we also have a variety of other items like honey, maple syrup, squash, caramel sauce and sparkling cider. We also have a bakery onsite for homemade Apple Pies and other tempting treats!
Hours of Operation : Open daily 9am-6pm. Mid August to Early November.
Customer Reviews: 0
Wheelchair Accessible : Yes