Coupons
Event Calendar
Choose a Region
Find Somewhere to Stay
Find Somewhere to go
Find Out What's On
Find Things To do
Newsletter
Perth, Ontario: Heritage + Heart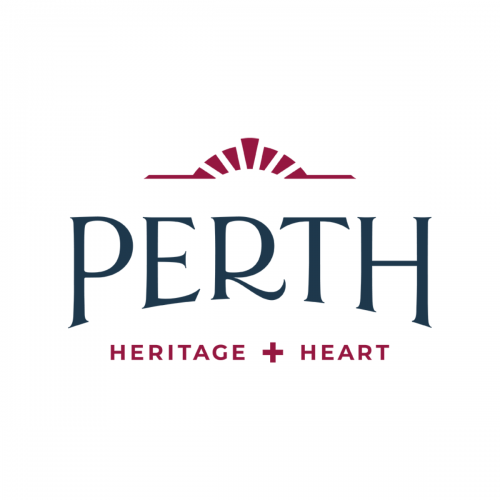 Description
Visit PERTH.ca/TOURISM to plan your trip to Perth, Ontario.

When you first visit Perth, Ontario, you just might fall in love with it.

Whether you stroll through the beautifully landscaped Stewart Park, sit riverside on a restaurant patio or shop in the downtown heritage core, you'll feel it.

You'll look up. And around. And soak it all in.

Yep. That's when you realize you've arrived in a magical little town that you didn't even know you loved. Until now.

You may come to Perth for any reason. Theatre. Cottage. Visiting friends. A Wedding. Shopping. Mini-escape from the kids (what?!). While the reason for your visit may vary, the experience will be common.

Here's what we mean.

First, you'll get the historic setting: We have heritage buildings crafted by 19th-century masons, the Tay River flowing underneath the bridges and a five-acre park hidden behind Town Hall. We've worked hard to maintain the heritage feel. But, hey - heritage doesn't mean sleepy.

Then, there's the activity: Perth is well known for its arts and theatre culture, but we've also got a whole lot to offer with outdoor and recreational adventures including paddling, cycling and sports. We also love our food and drink, and you'll get authentic culinary experiences here in Perth.

Finally, you'll experience the community: Perth is the kind of place where people say hello when passing on the sidewalks. We enjoy the small-town life yet we're a community of doers. We're young families, retirees, professionals, artists, athletes, and, most importantly, neighbours.

And, quite frankly, after you come here, you may end up having a conversation with yourself about how you could live here (believe us; we had that same conversation).

Enjoy the setting. Embrace the culture. Engage in experience.

We can't wait to see you.
Hours of Operation : Open Wednesday to Sunday from 10 am to 5 pm
Customer Reviews: 0
Wheelchair Accessible : Yes