Coupons
Event Calendar
Choose a Region
Find Somewhere to Stay
Find Somewhere to go
Find Out What's On
Find Things To do
Newsletter
Sunset Cruises - Peerless II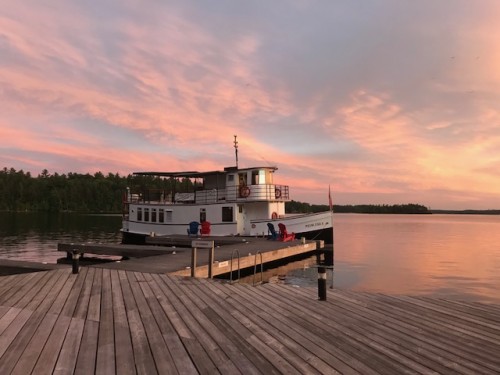 Description
The "Muskoka Experience" always includes a cruise on the big 3 Muskoka Lakes, with their rugged & beautiful Canadian Shield vistas & gorgeous summer cottages. Enjoy live commentary including history & local lore. Cruising June through to October. Public sightseeing and evening sunset cruises, or ideal for private/bridal, anniversaries, weddings, birthdays and so much more!

Owned & operated by Captain Randy Potts, who has been a licensed Captain on the Muskoka Lakes for over 40 years. Sunset Cruises Muskoka - Peerless II is an alternative to the larger ships, and can show you Muskoka scenery accessible only by our smaller ship. We go where the large boats don't.

Captain Potts Summer Schedule begins Saturday, June3/2023 and FALL Schedule begins Monday, Sept 4/2023 until Thanksgiving Sunday, October 8/2023. Public cruise departures from 100 Joseph St, Port Carling Muskoka, Ontario. Just 2 hours from Toronto, Ontario.

Spending time in Muskoka during FALL is an experience that goes unmatched. Nature begins it's greatest show, as the forests surrounding pristine blue lakes come to life with vibrant reds, oranges and yellows. The fall colours usually last for a month, splitting the time between September and October.

We hope to see you aboard Sunset Cruises Muskoka - Peerless II this 2023 season.
Hours of Operation : Office hours 9:00am to 5:00 pm - Cruises start June/23
Customer Reviews: 0
Wheelchair Accessible : Yes