Coupons
Event Calendar
Choose a Region
Find Somewhere to Stay
Find Somewhere to go
Find Out What's On
Find Things To do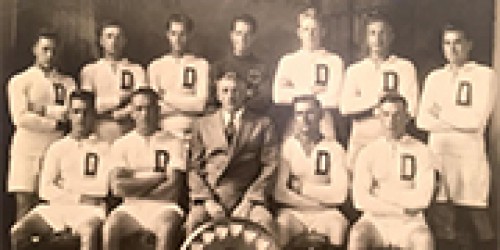 History of Military Sports exhibit
Fort George National Historic Site, 51 Queen's Parade,
Aug 05 2022 to Sep 05 2022
Region : Niagara Region City: Niagara-on-the-Lake
Description
In celebration of the 2022 Canada Summer Games, Fort George National Historic Site, the Niagara Military Heritage Centre and the Niagara-on-the-Lake Historical Society and Museum have teamed up to bring visitors a new temporary exhibit showcasing the important role that sports and athletics played in military life. As soldiers trained and prepared to serve their country, both at home and overseas, this training was grueling while other duties were often monotonous and tiresome. Sports were critical to bolstering spirits and improving morale. They instilled comradery, teamwork, dedication and served as a distraction for soldiers far from home. This exhibit tells the story of the links between sports and soldiers through photos, original artefacts and memorabilia, and will be on display at Fort George from August 05 to September 05, 2022. Kids are free!