Coupons
Event Calendar
Choose a Region
Find Somewhere to Stay
Find Somewhere to go
Find Out What's On
Find Things To do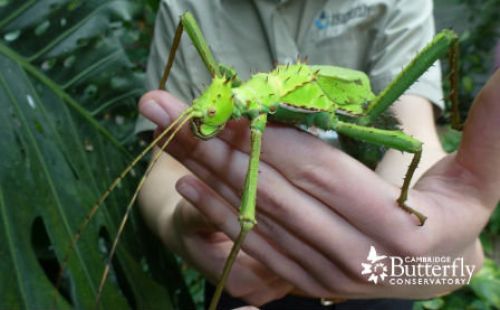 Hug-a-Bug on Family Day Weekend!
Cambridge Butterfly Conservatory, 2500 Kossuth Road
Feb 18 2017 to Feb 20 2017
Region : Southwestern Ontario City: Cambridge
Description
Saturday, Sunday & Monday February 18 - 20, 2017
Join us during Family Day weekend!
Plus - take part in the Hug-a-Bug INSECT PETTING ZOO! You'll discover cool critters such as:
Giant Millipedes
Malaysian Jungle Nymphs
Madagascar Hissing Cockroaches
Thorny Devil stick bugs
Tailed Whip Scorpions
Spiny Stick Bugs
Hornworm caterpillars
Crawlyback beetle grubs
...and more!
Regular Admission applies. The Paradise Garden Cafe will be open all weekend (including Monday)!