Coupons
Event Calendar
Choose a Region
Find Somewhere to Stay
Find Somewhere to go
Find Out What's On
Find Things To do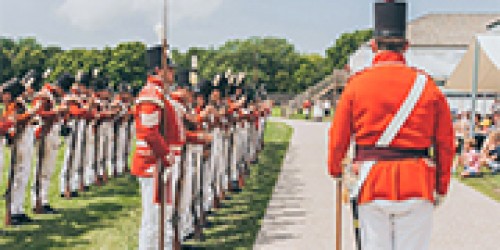 Soldier's Field Day
Fort George National Historic Site, 51 Queen's Parade,
Aug 20 2022 to Aug 21 2022
Region : Niagara Region City: Niagara-on-the-Lake
Description
As the 2022 Canada Summer Games come to an end, join us for a final « huzzah » in true Fort George style as the soldiers of the Fort compete for the coveted title of "Best Soldier". Come cheer on your favorite contender as they compete in such events as, "The Manual of Arms", "Dressed for Duty" and of course our famous "Firing Elimination Challenge"! Only one can win the prize but fun is to be had by all! Regular admission rates apply.