Coupons
Event Calendar
Choose a Region
Find Somewhere to Stay
Find Somewhere to go
Find Out What's On
Find Things To do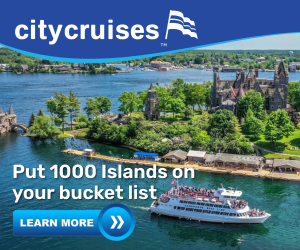 Beaches in Toronto
When people think of
Toronto
, they think "Big City". They don't think "Beach Holiday". In the past, when the topic of Toronto beaches did come up, they usually came up in a fairly derogatory way as
beaches in Toronto
used to be known as dirty and contaminated and not swimmable. But the city has spend a lot of money and energy on Toronto beaches and they are now some of the nicest around. Almost all have attained the coveted
Blue Flag
status, which is an international designation that indicates a beach's high environmental and quality standards.
Beaches are like any other attraction; they each have their own personality, attractions, sand type and people. You'll have to explore a lot of them to figure out which one is your favourite. A few of the most popular are listed below:
Woodbine / Kew / Balmy beaches
These 3 beaches are very close to one another, but Woodbine is the biggest, at 3km long, and has volleyball courts, a skate park and even an Olympic-size swimming pool. It is the busiest, Kew is a bit quieter and has rock sculptors on summer weekends & Balmy is the quietest of this group. They are all close enough to walk to Queen St E for lunch or a snack and all are Blue Flag certified.
Toronto has one clothing optional (nude) beach and it is at Hanlan's Point. It does have a clothed area too but be prepared...most people are going to be in the buff. The sand is some of the nicest around and the water is Blue Flag certified.
Sunnyside does not meet the Blue Flag criteria some of the time, but when the water isn't safe, you can still get wet in the nearby Gus Ryder pool.
Cherry Beach is a more rugged and rocky beach and has traditionally been a draw for kite-boarders and surfboarders -if you like to watch people riding the waves, this is a great place to do it, even if the beach itself isn't quite as nice as elsewhere. The water is Blue Flag quality too.
Bluffer's Park is a really pretty beach in the Scarborough area, with gorgeous sand. Located at the bottom of the Scarborough Bluffs, with hiking trails and bike paths nearby, it is a great place to sun, picnic and hang out.
Centre Island is just a short ferry ride from downtown Toronto, which makes it just as much fun to get to as it is to be there! The beach on the Island is known as a very family oriented one, with change rooms and food nearby. There are other beaches on the Island also - Gibralter Beach is a little newer, and less crowded than the main Centre Island beach; Ward's Island beach is a bit further from the main beach and tends to be less touristy - all are Blue Flag Certified.
Sugar Beach was an initiative of the city that opened in 2010. The park came by its name (and theme) because of its promimity to the Redpath Sugar Refinery. It isn't really a beach, but is more of an urban beach park, used for relaxing and hanging out and enjoying the candy coloured umbrellas & Muskoka chairs on the sand. There is no wading or swimming here.
There are even more
beaches in Toronto
than are listed here, and others just outside the city, so clearly, Toronto can offer a beach holiday if that is what you are looking for. It also offers a wonderful getaway to locals looking to escape the hustle and bustle of a big city for just a few hours. So put on your bathing suit, pack up a towel and head to the beach!
Click on the categories below for loads of summer fun listings in Greater Toronto Area!
What towns and cities are included in the Greater Toronto Area?