Coupons
Event Calendar
Choose a Region
Find Somewhere to Stay
Find Somewhere to go
Find Out What's On
Find Things To do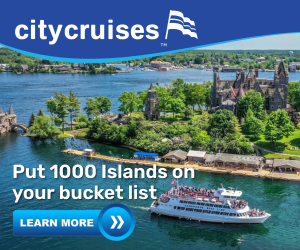 Fairs in Ontario
There are so many fairs in Ontario that you could spend most weekends going from one to the next. The majority run through the fall into the Christmas season, but there are spring and summer fairs too. Fairs first started in the 1800s when the harvest ended and farmers met to talk about their agricultural season; what worked and what didn't. Some of the summer fairs were more about the competition - who had the best bull or cherry pie or rag rug.

These days, you can't miss when you come to an Ontario Fair as there is something for everyone. You will find activities and events such as a demolition derby, midway, parade, talent show, baby show, horse and livestock shows, agricultural exhibits and competitions, homecrafts and 4-H exhibits, family entertainment, musical entertainment, truck/tractor pulls, local culinary delights & award winning baked goods, needlework, school displays, preserves, field crops, photography or floral exhibits and more!

Ontario Fairs tells us that the top 10 fairs in Ontario, by virtue of their size and longevity, are: Brooklin Fair, Canadian National Exhibition, Carp Fair, Erin Fair, Kinmount Fair, Lindsay Fair, Markham Fair, Norfolk County Fair, Norwood Fair, Paris Fair, Rockton Fair, South Mountain Fair, Western Fair. But this is not even close to a comprehensive list of all the fairs in Ontario, as there are more than 200!

Some of them have been around since the early 1800s -Williamstown Fair started in 1812, Delta Fair started in 1830, Bobcaygeon Fall Fair started in 1858, Norwood Fair started in 1868...it is incredible to think that these events have been constantly put on for 200 years!

Help make history and keep these Ontario Fairs alive and growing by supporting a fair near (or not so near) you. It is a great way to spend a day, enjoying amazing communities, fun activities and delicious food.
Click on the categories below for loads of summer fun listings in !