Coupons
Event Calendar
Choose a Region
Find Somewhere to Stay
Find Somewhere to go
Find Out What's On
Find Things To do
Newsletter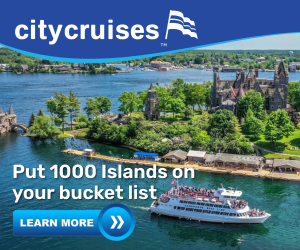 Farmers' Markets Ontario
Ontario is a wonderful province filled with some big cities that have world class
attractions
, events, and things to do. But it is also a province with abundant farm land, sometimes inside those cities and sometimes in very close proximity. For that reason, and because many people have embraced the "eat local" philosophy,
farmers' markets
have proliferated in recent years.
Farmers' markets range from small, very local gatherings of a few growers/producers who present their wares (usually fruits and vegetables) for a few hours a week during the summer months, to large, year-round venues with dozens and even hundreds of vendors selling everything from produce & baking, to meat, crafts and ready to eat foods.
There are a few of these larger markets in Ontario, some of which have been in operation for over a hundred years. Visit Ontario's oldest market in Kingston, which started in 1780, or Cambridge's Farmers' Market (1830), or Brantford's market, established in 1848. Usually these older markets are also quite large, but not always.
If you're looking for big, St. Jacobs Farmers' Market & Flea Market is Canada's largest, with hundreds of vendors, while Byward Market in Ottawa is Canada's largest outdoor market with 260 stands. Carp Market is the largest Producer-Based Farmers' Market in Ontario, while St. Lawrence Market has been called the #1 Food Market in the world!
If you aren't near one of these big ones, it doesn't really matter. Small markets are springing up in parking lots, parks, shopping centres and a variety of other creative venues throughout the province. You may not have as much variety, but you will certainly find a selection of fruits and veggies and often some baked goods at even the smallest market. Check signs around the neighbourhood as many post their hours in the local vicinity. You can also visit
Farmers Markets Ontario
for a list of their 175 members including their locations and hours of operation, sorted by market name and by city.
There is no question that many people are trying to eat more healthily lately. And there is something about just-picked, farm-fresh food that just tastes better. So check out your local
farmers' market
, talk to the producer, taste the samples and support the local economy. Everyone will win!
Click on the categories below for loads of summer fun listings in !