Coupons
Event Calendar
Choose a Region
Find Somewhere to Stay
Find Somewhere to go
Find Out What's On
Find Things To do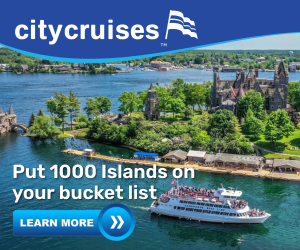 Fun Activities for Kids
While adults often look for things to do for themselves, they are much more likely to search for fun activities for kids, because, as we all know, bored kids are the ones that decide to make murals using markers on your walls!
Summer Fun Guide has so many fun things to do with kids that choosing is going to be the hardest part! From talking to the animals at a farm or zoo, to riding the rails on a heritage train, to getting wet at a waterpark, to going to the beach or hiking one of Ontario's gorgeous trails, your kids can do fun activities from morning to night.
Train Excursions
Ontario has many amazing heritage rail excursions , some with rail museums attached where you can learn about the history of the various railroads and rail cars too. They mostly offer narrated trips (although not always) and often also have special excursion events (Santa, Fall colours, Thomas the Tank, etc). Some even have dining cars where you can have a meal, or baggage cars, where you can have a birthday or other party. How fun is that!?
Parks & Beaches
We like to take our kids to one of Ontario's incredible parks or beaches on a nice day. There are trails of all kinds and difficulty levels so kids of any age can hike with you, discovering birds, small animals, plants and trees, and even things like native rock carvings and waterfalls. Once they (and you) are hot and sweaty, get thee to a beach! Many Ontario beaches are now the proud bearers of the international "Blue Flag" certification for safety and cleanliness so not only are they fun, but they also are safe and clean. When they need a break from the water, they can hang out and build sandcastles on the beach or play beach volleyball or badminton or a variety of other fun activities for kids (and adults). Don't forget about getting an ice cream at the end!
Click on the categories below for loads of summer fun listings in !