Coupons
Event Calendar
Choose a Region
Find Somewhere to Stay
Find Somewhere to go
Find Out What's On
Find Things To do
Newsletter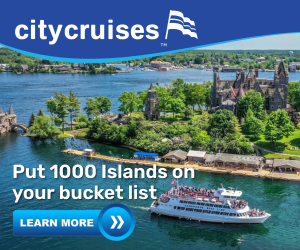 Fun Guide Ontario
If you are looking for things to do and places to stay in Ontario, there is no better resource than the Summer Fun Guide. Filled with thousands of attractions, events, activities and accommodations in Ontario, this is one fun guide! It also has a popular event calendar, loads of coupons to help you save money, an itinerary planning feature and more.

Whether you are visiting Ontario from afar, or live here and want to plan a day off, weekend getaway or longer holiday, Summer Fun Guide can help.


Animals & Zoos

For example, if you are into animals and want to tour Ontario to see all kinds of creatures, we can tell you about a polar bear habitat in Northern Ontario, a reptile & nature park in Central Ontario, a world-class aquarium in Toronto, an incredible free-flying tropical bird facility in Niagara, a place to go on Safari and a butterfly conservatory in Southwestern Ontario. There are big zoos and small petting farms; donkey, bird and exotic wildlife sanctuaries, and places to see animals in their natural habitat. It really doesn't matter if you are old or young, talking to the animals can bring a smile to any face!


Outdoor Adventures
If animals aren't your thing, how about getting your adrenaline going with an outdoor adventure? Ontario has a variety of heart-pounding activities on offer for visitors of any age. Try one of Canada's longest and fastest ziplines or the world's longest canopy walkway. Or maybe a whitewater rafting trip with friends or family or a balloon ride. And don't forget about mountain biking, kayak or canoe trips or even paintball. All are great ways to spend a day in the beautiful outdoors, and many are available at least 3 seasons (not winter).


Museums, Theatres, Resorts & More!

Ontario, in winter, or on any cold or rainy day the rest of the year, is still a great place to be. Between the incredible museums, galleries and historical sites, the wineries and microbreweries, the fabulous theatre and the wonderful conservation areas that offer hiking, beaches and camping in the warm season and hiking and cross-country skiing and events in the winter, you can find something to do no matter what the weather. There are some wonderful Ontario hotels and resorts and spas which can pamper you or entertain you enough that you never want to step foot outside too!

So when you search for Ontario, check out Summer Fun Guide, Ontario's Comprehensive Guide to Summer Fun (Great for Spring, Fall and Winter too)!
Click on the categories below for loads of summer fun listings in !