Fun Things to Do in Toronto
Coupons
Event Calendar
Choose a Region
Find Somewhere to Stay
Find Somewhere to go
Find Out What's On
Find Things To do
Newsletter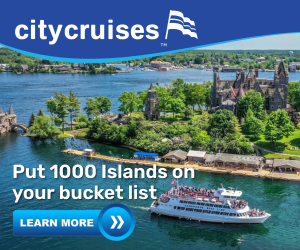 Fun Things to Do in Toronto
If you are looking for fun things to do in Toronto, including Durham, Halton, Peel, York, Ajax, Oshawa, Pickering, Whitby, Oakville, Burlington, Milton, Brampton, Mississauga... etc, look no further! Summer Fun Guide has hundreds of suggestions, as Toronto is not only Canada's biggest city with all the attractions, events and activities that come with size, but it is also located on Lake Ontario, with access to Centre Island, making it fairly unique as big cities go.

Let's start with some of the main things that Toronto is known for...such as theatre. Toronto's theatre scene is not quite as big as that of the Big Apple, but the quality of the productions certainly rivals Broadway. Toronto has both well-known productions in its large theatres as well as small, local and independent productions in theatres around the city. You can't go wrong with either.

Toronto is also known for its attractions. What could be more fun (ok scary) than going to the top of one of the tallest free-standing buildings in the world and walking around the outside of it? Or going to a world class aquarium and being able to touch live aquatic animals? Or having your hair stick up straight when you touch an electric ball at a world-renown science centre or exploring the halls of North America's only real, full-size castle or taking a photo with the Stanley Cup? There are museums and galleries galore as well!

Sometimes, you want to be outside having fun. No problem in Toronto! Take a cruise in Toronto Harbour and see the city from the water or head to Toronto Island and spend the day there. Or go to the zoo - there are lots of places to see with animals from petting farms to the Toronto Zoo to animal conservancies. They're not just for little kids - lots of adults love the zoo too!

You can also have a great time outdoors at some of Toronto's outdoor adventure places. If you have never zip-lined, it is not just fun, but totally exhilarating! Or for a little less excitement but still lots of fun, how about going canoeing, or standup paddleboarding, or scuba diving?

Toronto is also unusual in that it is a large, cosmopolitan city which balances its tall buildings with a surprising amount of green space. There are parks and gardens all over the city and the GTA also has wonderful conservation areas, trails, and beaches.

And don't forget to check out the event calendar to see what great festivals, fairs and shows are happening; there is one almost every week year round. Finding fun things to do in Toronto is not hard, so get out there and HAVE FUN today!
Click on the categories below for loads of summer fun listings in Greater Toronto Area!
What towns and cities are included in the Greater Toronto Area?