Fun Things To Do with Kids
Coupons
Event Calendar
Choose a Region
Find Somewhere to Stay
Find Somewhere to go
Find Out What's On
Find Things To do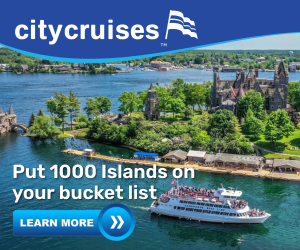 Fun Things To Do with Kids
When you're an adult, there are lots of options to keep you occupied, but when you're a kid, finding fun things to do takes a bit more thought. Kids, particularly younger ones, tend to prefer doing things that are more interactive or just active. So you can take them to a museum or gallery, and they'll be happy walking around for awhile, but they'll be even happier if that museum has someone asking and answering questions, or if the gallery lets them get dirty doing an art project or the science centre shows how electricity works by making your hair stick out when you touch a metal ball.

Kids also love to do things outside. Whether you take them to an amusement park or waterpark, play mini golf, go to the beach or fishing, or get their hearts pumping with a visit to a zipline park or a kayaking centre, time flies more when you're doing something outside. Luckily, the outdoor things to do tend to work for the whole family, no matter what the age of the kids (or parents).

One suggestion for taking kids on holiday is to switch things up; do a cultural activity in the morning while they are awake and their attention is high, then as they get a bit more draggy after lunch, take them somewhere active to get their juices flowing again. After an busy afternoon, they will have burned off enough steam that they will be happy with a nice dinner and a quiet evening before bed.

The other fun thing to do with kids is a visit to a farm or zoo. Somehow, being around animals is always fun, even in the rain. You can almost always find animals that you can touch too - either at a petting farm, or in designated areas at many zoos. Don't forget about visits to aquariums. While they aren't outside, aquariums do offer a glimpse into a part of our world we don't really get to see and most have an area where you can gently touch some of the sea creatures and Toronto now has a world class one.

One nice way to spend an afternoon or evening with kids is to get tickets to a spectator sport. Many kids have a particular sport that they play or love. You don't have to look just at the big teams that you see on TV. Check out the local or regional teams, farm teams or even university teams. Ticket prices are significantly cheaper, you can almost always get tickets last minute and most kids won't care that their favourite athlete isn't playing as they still get to see pro or semi pro play at a very high level in person.

So don't worry about finding things to do with kids. There is fun for all ages everywhere in Ontario.
Click on the categories below for loads of summer fun listings in Greater Toronto Area!
What towns and cities are included in the Greater Toronto Area?