Coupons
Event Calendar
Choose a Region
Find Somewhere to Stay
Find Somewhere to go
Find Out What's On
Find Things To do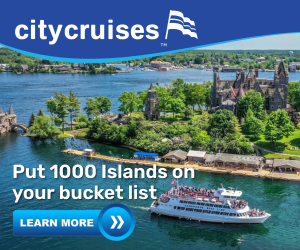 Mini Golf in Toronto
If you are looking for fun things to do in Toronto or the GTA, what about spending an afternoon playing Mini Golf in Toronto? It is an activity that is truly fun for any age; you are just as likely to see a family with children as a young couple on their first date or a couple of seniors practicing their putting skills! It is a perfect place for a corporate outing too.


A Family-Fun Activity
Mini golf can be played for fun, or even competitively. Because your score is not dependent on what the other person is doing, you can actually play against a small child and both of you can have a great time.
h2>There's a Mini Golf Theme for Everyone to Enjoy Often mini-golf courses have themes, ranging from Dinosaurs to Shipwrecks to Southern Ontario history and geography. Other mini golf courses are designed more as a place to practice your short game and improve your putting. These greens are more challenging and are designed for golfers and corporate events, not family outings.
h2>No Golf Training or Experience Required One way or another, mini golf does not require any training, equipment or prior experience. The courses usually don't require any particular footwear (although the ones designed for golf may allow you to wear your soft cleats -ask first), and provide balls, clubs and a scorecard.
h2>More than Just Mini Golf: Waterparks, Go- Karing & More Several of the GTA mini putt venues also offer a variety of other activities so that you can spend a whole day there. Amusements range from go-karting, to batting cages, to splash pads and waterslides, so after a day of getting hot and sweaty, you can cool down in a waterpark.
So bring your kids, or bring your grandma or bring your boss and see who can sink the most holes - in - one! It won't matter if it takes 20 to sink it though - you'll still have a great day playing mini golf in Ontario.
Click on the categories below for loads of summer fun listings in Greater Toronto Area!
What towns and cities are included in the Greater Toronto Area?