Coupons
Event Calendar
Choose a Region
Find Somewhere to Stay
Find Somewhere to go
Find Out What's On
Find Things To do
Newsletter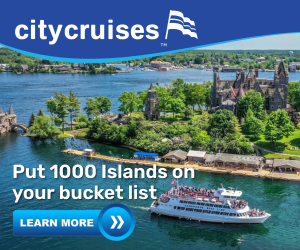 Muskoka Resorts
Resorts in Muskoka
National Geographic Traveler magazine has called Muskoka a top 20 "Best of The World - Must-see Places" and the #1 pick for the "Ten Best Trips of Summer", as well as one of their "100 Places That Can Change Your Child's Life." IN THE WORLD! And they know. So it is time for you to see what all the fuss is about.
People from Toronto and the vicinity identify Muskoka as "cottage country" and escape there most weekends to take advantage of the island-dotted water, the sheer cliffs and the quaint towns. But just because you don't have a cottage doesn't mean you can't enjoy Muskoka. There are a variety of
resorts in Muskoka
that have developed over the years whose sole objective is providing opportunities for people to fall in love with the region.
From large, all-inclusive resorts for families with kids' camps, on-site waterski & tennis instructors, water toys and great restaurants, to smaller, more intimate resorts perfect for a romantic getaway, Muskoka has a
resort or hotel
for you!
What's nice about most of the Muskoka resorts is that you really don't even have to leave the property if you don't want to. Most are set up to have everything you need to make your stay perfect. However, if you do decide to explore the region, Muskoka has a lot more than gorgeous water, islands, and wildlife. Visit one of the quaint towns and enjoy the charming shops that line the streets. Explore the region by water on a
historic steamship
; one of the special features of Muskoka is the architecture of the boat houses that you can see on your trip. Borrow a paddleboard or canoe and paddle your way around some of the hundreds of islands. Golf, fish, horseback ride, or have an ice cream at a boat up ice-cream store (where else can you do that?). Visit one of the museums in the area. And definitely don't leave without having s'mores over a bonfire - whether you are 6 or 86!
And make sure that you check the event calendar when you're there as a place like Muskoka that depends on visitors makes sure that there are a LOT of
festivals and events
taking place year round. You'll find ribfests, cranberry festivals, boat shows, culture and arts
festivals
and lots and lots of food!!
So come to Muskoka, and when you stay in one of the Muskoka resorts, you'll learn what the cottagers already know...Muskoka is a place you won't want to leave!
Click on the categories below for loads of summer fun listings in Central Ontario!
What towns and cities are included in the Central Ontario?