Coupons
Event Calendar
Choose a Region
Find Somewhere to Stay
Find Somewhere to go
Find Out What's On
Find Things To do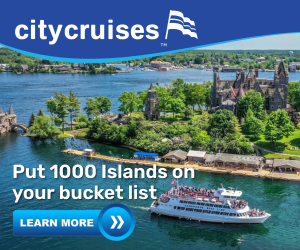 Muskoka Vacations
If you are looking for a family vacation in Muskoka or a family resort in Muskoka, you are in for a great time! National Geographic Traveler magazine has several times singed out Muskoka as one of their top 20 Best of The World - Must-see places and was chosen as the #1 pick for the Ten Best Trips of Summer. They also picked it as "100 Places That Can Change Your Child's Life."

That kind of praise is well deserved, as not only is Muskoka one of the most gorgeous places around, but it has incredible, family resorts and hotels that are perfect for using as a home base for exploring or even just hanging around in all day long. Many of them have kids' camps, their own ski, sail and tennis instructors, all the water toys you could ask for, great restaurants and more, right onsite.

If you do decide to leave your amazing family resort, there is so many things to do in Muskoka, you will have a hard time narrowing down the options. Muskoka is known for its gorgeous water, islands, wildlife, docks and architecture and outdoor...everything! Take a ride on a historic steamship and see the region from the water. Canoe or kayak in and out of the hundreds of islands. Golf, fish, take a horseback trail ride, or have a picnic. And by the way, there is a lot of fun winter stuff to do too, including snow tubing, snowshoeing and hiking, snowmobiling and more! And don't forget to have a s'more over a bonfire, whatever the season. Any outdoor adventure will be improved by the taste of roasted marshmallow and chocolate between 2 graham wafers. YUM!

But Muskoka isn't only about the outdoors. There are a variety of museums and historical sites to visit. There are wonderful galleries and boutiques where you can choose a painting, craft or souvenir to bring home. And don't forget about the food! From ice cream stores on every main street (and even a few you can boat up to) to burgers and fries (again, check out the ones you can boat up to), to fine dining based on the abundant produce, meat and poultry grown and harvested in the region, your taste buds can have as much fun as the rest of your body!

Muskoka even has some of its own wineries and craft breweries now, so if you are looking for a few hours of adult time when the kids are in the wonderful Muskoka resort kids' camps, take a cab and do some tasting of the award winning alcoholic beverages that are available in Muskoka.

Finally, Muskoka has a huge array of festivals and events taking place year round. From ribfests, to boat shows, to culture and arts, make sure you check the event calendar when you are booking your trip - you don't want to miss anything that is going on!

So come to Muskoka, and make sure you stay in one of the great accommodations there - hotels, resorts, cottage rentals, and b&b's. And make sure they've got lots of room beacuse you won't want to leave!
Click on the categories below for loads of summer fun listings in Central Ontario!
What towns and cities are included in the Central Ontario?