Ontario Hotels and Resorts
Coupons
Event Calendar
Choose a Region
Find Somewhere to Stay
Find Somewhere to go
Find Out What's On
Find Things To do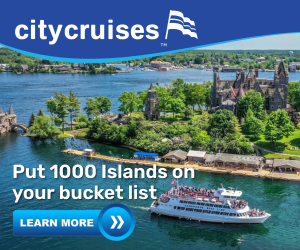 Ontario Hotels and Resorts
Ontario is filled with things to do and places to explore. Whether you are taking a day off, a week-long holiday or just a weekend getaway, you will find hundreds of options for a fun, exciting, educational or just chill day. While you can do day-trips from home, sometimes you want to stay overnight so you can really explore an area. Ontario hotels and resorts are great, because you can find a great place to stay in any area, any budget, and any size. From tiny, quaint bed and breakfasts to world-renowned resorts, and from boutique hotels to all-inclusive stays, Ontario hotels and resorts can meet any need.

Consider taking your family to one of the Muskoka or Collingwood area resorts, which not only offer amazing scenery, great food, plenty of activities and a variety of entertainment, but also often provide age appropriate supervised day camps so that your kids can have fun while you get a much deserved break too! Some have ziplining, golf, waterparks and casinos in addition to all of the water-based activities.

Or what about staying in a former jail in Ottawa - now that's an experience to write home about!

Toronto and ssouthwestern area hotels, resorts and other accommodations are great as they are usually conveniently located near loads of attractions and events. Some bigger places have so much at the hotel that you never need venture outside (although you'd be missing a lot!). Smaller bed and breakfasts offer that romantic getaway that you and your honey have been looking for.

Romance and girls getaways are also all the rage in the beautiful Niagara-on-the-lake area. With its theatre festival, pampering spas, wineries and restaurants and flower lined promenades, it is a perfect place to go for an overnight or weekend of recharging your batteries.

Other regions are no slouch either. Northern Ontario offers wilderness adventures and fishing and accommodate you in either luxury hotels or remote, fly-in fishing camps. Eastern Ontario's hotels often come with a view of the gorgeous 1000 Islands region and offer a myriad of boat and water-based activities.

So, wherever you are in the province, whether you are looking for a hotel, resort, bed and breakfast, inn or spa, Summer Fun Guide has the perfect place to stay in Ontario.
Click on the categories below for loads of summer fun listings in !