Places To Stay in Ontario
Coupons
Event Calendar
Choose a Region
Find Somewhere to Stay
Find Somewhere to go
Find Out What's On
Find Things To do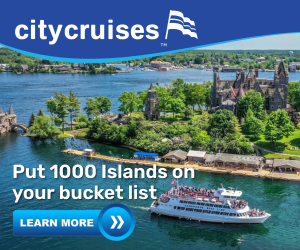 Places To Stay in Ontario
When you are looking for things to do around Ontario, you will find so many things that sometimes you don't want to just go for the day. Sometimes a weekend getaway is the ticket and sometimes, you have a whole week to explore.
Summer Fun Guide has loads of options, from museums, to attractions, to waterparks to festivals. (and more!) But what we can also help
you with is finding Places to Stay in Ontario. What's cool about this province is that both
the biggest cities and the smallest towns have a huge variety of options for the perfect stay.
Sometimes, you are looking for a big hotel, with all the amenities. We have some that include huge waterparks,kids' programs and camps and even casinos. Other
times, a smaller (maybe romantic) inn or bed & breakfast is preferable.
Have you ever thought about going to a spa for a girlfriends getaway or with your sweetie? It's a great way to mix exploring with pampering. You can have a wonderful spa breakfast, head out to see the region for part of the day, then come back and end your day with a massage or a yoga class (or both).
Or take your family to one of the great hotels with waterparks in places like Toronto, Niagara, Muskoka or Eastern Ontario. Some have mini golf too. There is enough to keep kids occupied for days! Once you're thinking about travelling with kids, have a look at the many family resorts around the province; there's a great concentration of them in cottage country
in particular. With their kids' camps and programs, these resorts offer the opportunity for parents to have a little alone time while their kids are happily ensconced in age appropriate, supervised camp activities or programs. At the end of the day, families can meet up to enjoy time together at dinner and at
evening entertainment. It is a great solution that makes everyone happy!
So big or small, resort or bed and breakfast, inn or spa, Summer Fun Guide has the perfect place to stay in Ontario.
Click on the categories below for loads of summer fun listings in !