Coupons
Event Calendar
Choose a Region
Find Somewhere to Stay
Find Somewhere to go
Find Out What's On
Find Things To do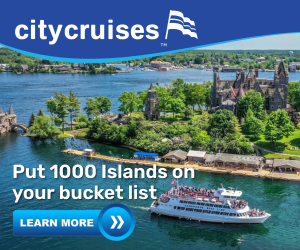 Places To Stay
When you are looking for places to stay in Toronto or the GTA, part of the decision involves choosing what part of the city you want to stay in and part of the decision is about the type of place you want to stay in.

Toronto is a collection of neighbourhoods and many offer terrific jumping off places for a stay in the city. You could stay all the way downtown and have access to the water and the theatre & entertainment district, as well as downtown attractions like the CN Tower, Rogers Centre, and Aquarium. It is also the place to stay for access to the financial district and convention centre if you are doing some business during your stay. Most of the places to say near the water or the downtown core are bigger hotels as they do a lot of conferences as well. There are also some newer boutique hotels which offer a smaller hotel experience.

Moving north, there is an area in Toronto called Yorkville, which is the home of the high end shopping district, boutiques and many great restaurants. It is an easy walk to several major Toronto attractions (galleries and museums) as well as the University of Toronto. It is right on the subway line and offers easy access in both a north-south direction and in an east-west one. It has some big hotels with international names but, because it is also neighbourhood-y with homes and condos, you can also find homey bed and breakfast options there.

There are great accommodations in other parts of the city as well - it all depends on what you are coming to see and do. You can find excellent hotels in the North York Region, near some other attractions and near the suburbs if you are visiting friends/family. You can also find really well-priced family accommodations in University/college residences during spring and summer off-season months. Bed and Breakfasts are also available throughout the city - check the things you are interested in and see what is around. You can even go RVing or camping!

Toronto has little Italy, little Ethiopia, little EVERYTHING, plus 6 Chinatowns, a thriving population running north of the city proper which often intersperses farmland and horses with sub-divisions and mansions, and a couple of city-sized areas to the west (Oakville and Mississauga) which are officially part of but often operate separately from Toronto. Come to Toronto and stay somewhere different every time!
Click on the categories below for loads of summer fun listings in Greater Toronto Area!
What towns and cities are included in the Greater Toronto Area?