Coupons
Event Calendar
Choose a Region
Find Somewhere to Stay
Find Somewhere to go
Find Out What's On
Find Things To do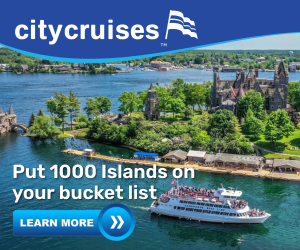 Romantic Getaways
If you and your sweetie are looking for a romantic getaway in Ontario, there are lots of choices. It kindof depends on what you think is romantic, though, because some people think side by side couples massages is where it's at and others think it is romantic when they do something scary, like ziplining or going to a haunted house and get through it together. Others are good with walking hand in hand on a gorgeous hike or going for a kayak or canoe at twilight. Whichever kind of romance you are looking for, Summer Fun Guide can help!

Let's start with the side by side couples massages. There are many beautiful places where you can book a room at a spa resort and not only get those aforementioned massages, but other services, yoga classes and usually really excellent meals too! There are several wonderful spa resorts in Niagara Region, others in the Muskoka region and still more in both Eastern Ontario and the GTA. In fact, there are spa resorts all over the province, and all provide a romantic and relaxing opportunity to unplug.

Ottawa Region is another place to go for a romantic getaway. With the water running through the middle of the city, it is a great place to take a romantic boat cruise, rent canoes and go for a paddle or head a little further away and go whitewater rafting. It also has gorgeous bike paths through and around the city - what could be more romantic than a long bike ride with a picnic at the end? The parks and gardens there are wonderful and offer lots of places to stop for your snack. Discovering new things can also be romantic - plan a day of visiting the national museums and galleries that are spread throughout the nation's capital. You will be sure to learn something new!

Niagara Region has always had a reputation as a place for honeymooners, so it MUST be romantic. Niagara Falls themselves are majestic and must be seen. But only a short drive away is Niagara-on-the-Lake, a quaint town with flowers lining the streets in the spring and summer, which is the epicentre of Ontario wine country. Go for a tasting or share a romantic dinner at one of the winery restaurants which offer wine pairings to go with their outstanding culinary offerings. Wander the town with its charming boutiques, galleries and restaurants. Visit a farm and enjoy the fruits of Ontario earth. Or go during its world-renowned annual Shaw theatre festival and take in a play. With its lovely inns and bed and breakfasts, it doesn't get more romantic than this!
Click on the categories below for loads of summer fun listings in !